Big Bang Update: 'Fantastic Baby' Singers Surprise A Family Before Their Enlistment [VIDEO]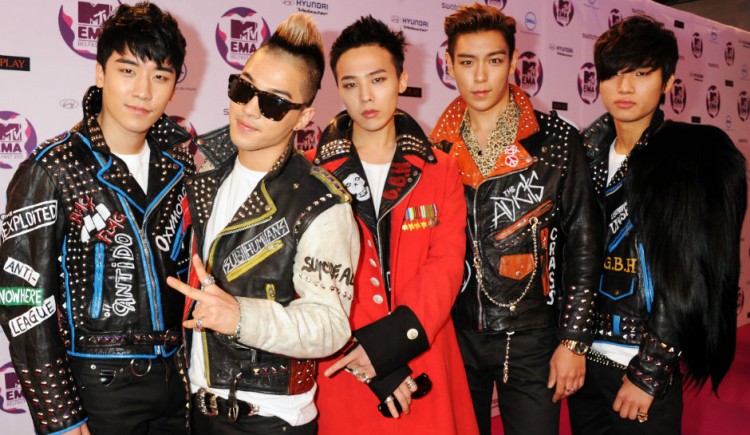 On Tuesday, March 6, episode of Let Me Sleep for One Night, a family received the most surprising gift of their lives. Lee Sang Min and Kim Jong Min invited their friends from Italy and had them met their favorite K-pop group, Big Bang.
Lee Sang Min and Kim Jong Min met Martha and her sister, Julia, along with their parents in Italy. They then all flew back to Korea to visit the country, Soompi reported.
The Let Me Sleep for One Night hosts prepared a number of activities for the family, including watching Big Bang's final concert before they all get enlisted. "We are going to go to Big Bang's concert," they said after handing them a box with the group's light stick.
Martha and the rest of her family are all fans of the South Korean boy band. In fact, the group is her source of "strength and comfort." Thus, Lee Sang Min and Kim Jong Min did everything to let them see the K-pop members complete.
At the concert, they were brought to the backstage to personally meet Big Bang. Of course, the group welcomed them warmly with big hugs and introduced themselves one by one. It was later revealed that Martha's mother likes G-Dragon the best, while Julia loves Daesung.
The mom then explained that she has liked G-Dragon because his music taught Martha to be brighter, which she is so thankful for. Julia then sang "If You" for Big Bang, to which Daesung said, "Thank you for singing."
Surprisingly, Big Bang prepared gifts for Martha and her family. The group gave them figurines of themselves while Seungri handed them free meal vouchers at his own restaurant. G-Dragon also gave them a CD that has the "original demo version" of what Julia sang, "If You."
The CD's case has an image drawn by G-Dragon himself. It also has a handwritten message that truly touched the family's heart. On the note, he said that there are a lot of things he wanted to say, but the important thing he wanted to tell Julia is that she is a miracle.
© 2023 Korea Portal, All rights reserved. Do not reproduce without permission.