Jennifer Aniston, Justin Theroux Divorce: Actor Reportedly Warned Estranged Wife To Be Fair In Spilling Dirt On Their Infamous Break Up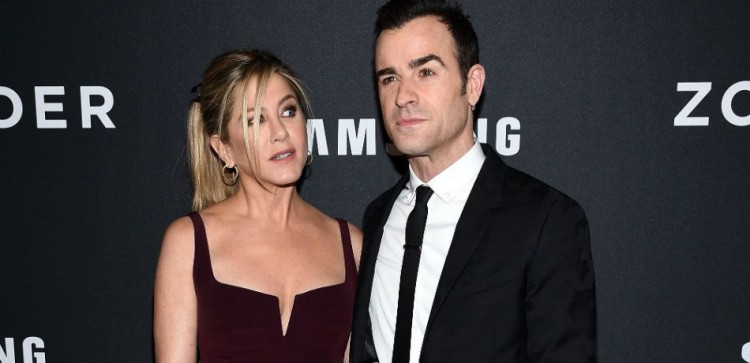 Many fans were shocked when it was confirmed that Jennifer Aniston and Justin Theroux have filed for a divorce. The stunning split reports came a few months after Brad Pitt, who is the former partner of We're The Millers star, and Angelina Jolie announced their split. Though Jennifer and Justin are officially no longer together, rumors are rife that the 49-year-old American actress is planning to give money to her ex-partner.
PopSugar previously reported that it was Stephen Huvane who confirmed Jennifer Aniston and Justin Theroux's split. It was revealed that the estranged couple had made their decision to break up at the end of last year. Despite their split, the duo reportedly wants to remain as friends.
Neither of the two Hollywood personalities has confirmed the main reason behind their shocking divorce. However, E! News claimed that being away from each other is one of the factors why Jennifer Aniston and Justin Theroux have decided to part ways.The news outlet added that their dissimilar lifestyle has also contributed to their decision.
''They have always just been two very different people with very different characters who just happened to fall in love. He's more nomadic, more of a free spirit; he's rugged and urban, and Jennifer just isn't that kind of person."
Recently, an unnamed insider told Radar Online that Jennifer Aniston is planning to buy the silence of her estranged husband. The tipster claimed that the ex-ladylove of Brad Pitt is offering Justin Theroux a significant amount of money to stop the Wanderlust actor from spilling her ''dark secrets.'' It was also divulged that they are communicating through their pals and lawyers.
"Technically there's nothing to stop Justin from speaking out, and Jen wants to remedy that before it becomes a temptation.''
The same source stated that Justin Theroux is likely to accept the offer of Jennifer Aniston to pay him for his silence because he badly needs the money. The news outlet shared that, while the Tropic Thunder star has a prestigious family background, Justin does not earn that much right now. There were also reports claiming that the 46-year-old American actor has warned Jennifer to be fair in giving details about their infamous split.
While these allegations could possibly be true, it is important to note that neither of the two American stars has confirmed anything as of yet. Therefore, avid followers of the estranged couple should take these unverified claims with a grain of salt until everything is proven true and correct.
© 2019 Korea Portal, All rights reserved. Do not reproduce without permission.