Jennifer Lopez & Alex Rodriguez in Relationship Bliss, Will They Get Engaged Soon?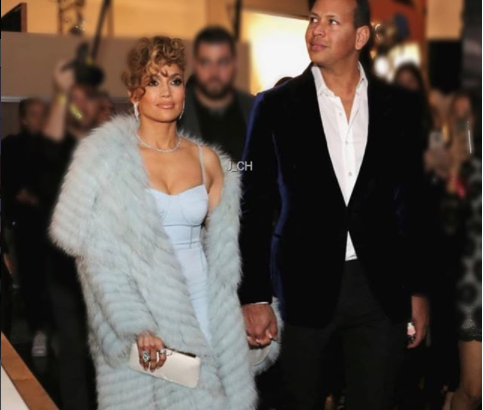 It's been a year since Jennifer Lopez and New York Yankees Alex Rodriguez have started dating and fans are eager to know if they are tying the knot soon!
Sweet Gestures & What-Not
Although there are no updates yet on the couple's engagement, the two seems to be in a very happy relationship. In fact, just this Valentine's Day, the 48-year-old singer shared a sweet video of her and the baseball player on her Instagram.
She captioned, "Papi, besos! Hope everyone got lots of sweet Valentine's Day. #Besos #myoneandonly #myvalentine #lovemymacho #13."
Rodriguez, on the other hand, doesn't fall short when it comes to sweet gestures as well. In January, he sent Lopez with a stunning bouquet just because.
All's Well With Both Families
Lopez and Rodriguez's have kids from their previous partners. Rodriguez has two daughters, Natasha Alexander, 13, and Ella Alexander, 9. Lopex has twins with ex-husband Marc Anthony, Emma Maribel and Maximillian Davis who are 9 years old.
In fact, the couple celebrated their first anniversary with their kids in Minneapolis where Lopez headlined the 2018 DIRECTV NOW Super Saturday Night Concert, a pre-Super Bowl LII show.
No Pressure
Lopez also enthused over how supportive Rodriguez is.
"He's so supportive. I mean, he was at rehearsal with me last night till 1 a.m. and after he had worked his whole day, I work my whole day, then we go to rehearsal and he's like, 'What time will you be done?' I said, 'I don't know.' He goes, 'Alright, I'll just come over there and I'll do some work and we'll go home together.' That's the kind of support, like in this business, it's just a different kind of business, you know, and so, to have someone who understands it and wants to be there and you want to be there for them, it's a very special thing."
When asked about a possible engagement, Lopez said she doesn't like to pressure anybody for anything.
So far, the couple is enjoying each other's company and from the looks of it, they are on the right track. Who knows? A rock may just be on J.Lo's finger anytime soon!
© 2018 Korea Portal, All rights reserved. Do not reproduce without permission.