'Toy Story 4' Team Gets New Members, Toy Story Land Featured by Disney In The Trailers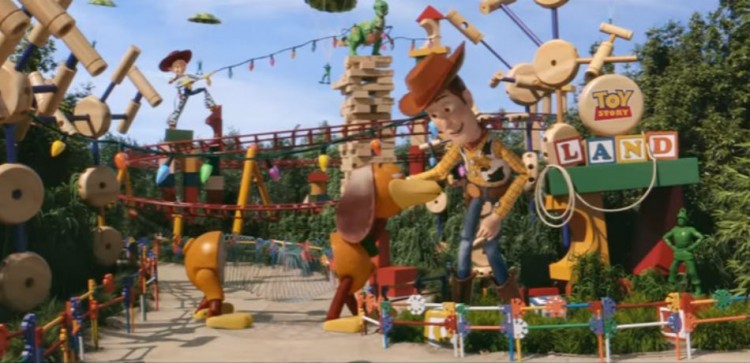 While Rashida Jones recently denied the reports that she left Toy Story 4, fans will be glad to know that Disney-Pixar has hired Stephany Folsom as the screenwriter. Does it mean that Jones and Will McCormack have already given up co-writing the highly-anticipated movie of the decade?
Why did Jones and McCormack Give Up Co-Writing Toy Story 4?
Several reports surfaced regarding the discontinuation of Jones and McCormack from Toy Story 4 project. According to her, Pixar is a culture where women and people of color do not get the opportunity to express their creative voice equally.
Some more changes took place in the developmental process of Toy Story 4. John Lasseter, who directed Toy Story and Toy Story 2, was supposed to direct the upcoming movie of the franchise. Later on, The Incredibles and Cars 2's storyboard artist, Josh Cooley was hired and took over his position.
Introduction to Walk Disney World by Disney
While the movie is said to be in production with an official release date in June 2019, Disney aims to jolt its fans by adding Toy Story Land at Walk Disney World and Shanghai Disneyland. A new trailer is being released by Disney that highlights the expansion of the park through the week. The promo shows a mammoth version of Andy's favorite ball (after bouncing through various cities like Los Angeles, San Francisco, Niagara Falls and New York) rolls down on the scenic routes on the way to the resort in Florida ('Welcome to Florida' is written on the board), also elaborated by Digital Spy.
Disney has launched a couple of teaser clips to lure its animation-loving audiences. A giant Slinky Dog chases the ball when it gets to roll into Toy Story Land at Walt Disney World. The large-shaped ball gets a warm welcome by Toy Story's fictional character, Sheriff Woody, who is a pull-string cowboy doll and leader of the toys in the series franchise.

The park named Toy Story Land is said to be sprawled across an area of 11-acre that will feature the iconic characters from Toy Story franchise that fans truly love from the core of their heart, as reported by Comic Book. It (the park) will be filled with larger props from the series such a giant Rex, Buzz Lightyear status, Woody's Lunch Box (which will serve real food), Alien Swirling Saucers ride, Slinky Dog Dash roller-coaster just to name a few.
Is it Disney's attempt to attract fans' attention in a larger way before the release of Toy Story 4 on 21 June 2019? Let us know your opinion in the comment box below.
© 2018 Korea Portal, All rights reserved. Do not reproduce without permission.