'The Expendables 4' Will Start Filming In Bulgaria This Summer, Sylvester Stallone's 'Creed 2' Commences Filming This Month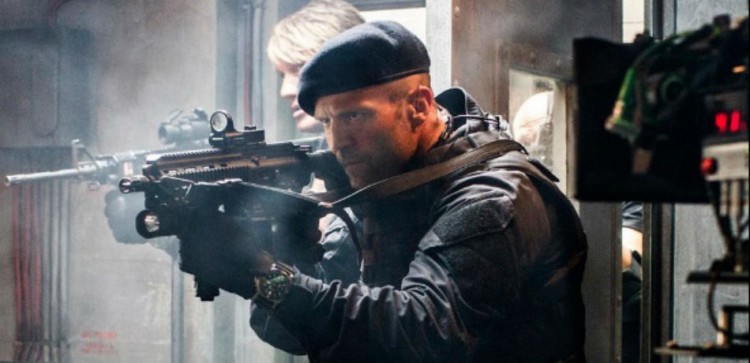 Fans are still looking forward to the making and release of The Expendables 4. In the last couple of months, there were genuinely no new developmental updates on this highly-anticipated movie. Finally, a new update is creating headlines that suggest that the filming of the movie will commence this summer.
In a conversation with The Arnold Fans, Randy Culture confirmed that the filming for The Expendables 4 would start anytime in August this year, and he believes that the production team would be able to abide by the schedule.
Filming will take place in Bulgaria in August
While talking about the location of the filming for The Expendables 4, Hawaii Five-0 actor Culture, who was also present in all the sequel including the original movie The Expendables, said that the filming would take place in Bulgaria once again. Based on his comments, it is clear that they are excited to have learned that the team would reach Bulgaria in August this year. The 54-year old retired mixed martial artist and former United States Army Sergeant said that he loves the Bulgarian dishes and is excited to come back there again.
Probable Return of Eminent Actors
As far as the returning of "Rocky Balboa" Sylvester Stallone in the fourth sequel is concerned, fans will be disappointed to know that he would not be back due to his previous disagreements with the series producer, Avi Lerner. His exit from the sequel was another reason for getting excessively delayed from all perspectives. After giving up the series, he opted to direct and reprise his role in Creed 2, although in December 2017 Steven Caple Jr. was announced to be the director of the movie (Creed 2). The Creed sequel will start filming at the end of March.
According to Screen Rant, the actors such as Dwayne Johnson, Donnie Yen, Sigourney Weaver and Nic Cage regularly arise on the series' fan wish lists but there is still no official declaration that these actors would be seen in the sequel. There was also a discussion that Jackie Chan would be a part of this movie. Even a discussion surrounding the creation of a television series of the same name earlier surfaced but no new update on it has come up in the intervening years.
There is no official date set for the release of The Expendables 4.
© 2018 Korea Portal, All rights reserved. Do not reproduce without permission.