'Dexter' Season 9 Poster is a Hoax, Fans Are Furious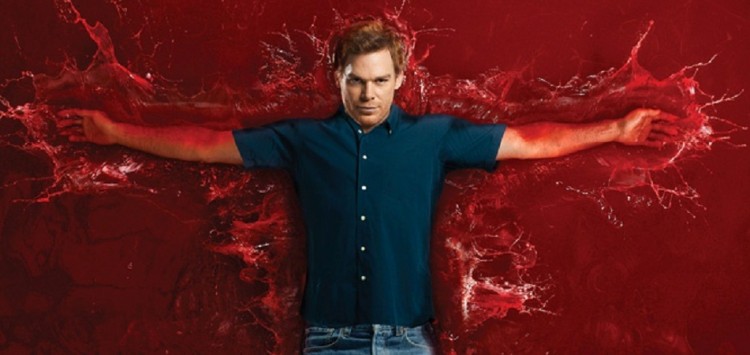 A Dexter Season 9 poster has gone viral on social media when it was shared online this week. Unfortunately, it is a hoax and fans who are hoping that the hit crime drama is finally coming back have been crashed once again.
Showtime has quashed the Dexter revival rumor and confirmed that the viral poster is a fake. The poster suggests that Dexter is coming back for another season in September 2018 but this time around, it will be Showtime and Netflix collaboration. However, a rep for Showtime confirmed to IGN that there is no truth to the rumored new season of Dexter in the fall. This means Michael C. Hall is not coming back as forensic scientist/serial killer Dexter Morgan anytime soon.
Dexter Season 9 Fake Poster
It is not surprising that fans immediately believe that the poster is real because of the affinity of TV show reboots and revivals today. Showtime has also previously expressed interest in making a Dexter spinoff. Technically, Dexter Morgan could return since he is not actually dead when the show ended in 2013.
In addition, the poster raised fans' hopes up that there will be a Season 9 because it features lead characters Dexter and Hannah McKay (Yvonne Strahovski). It also shows a boat floating on a bloody sea. For Dexter fans, it's an iconic scene. Season 8 ended in 2013 when the show's protagonist drives his boat into the hurricane. In the end, Dexter was shown alive.
Fans Reaction on Fake Dexter Season 9 Poster
Aside from being a hoax, the poster is also not new. Apparently, it was first shared in May 2017 by Euforia Studios. Just the same, fans were furious when it was re-posted this week. Most were angry that their hopes were revived upon seeing the poster only to be told that it was a fake. Some fans said it is rude to tease them and share fake information about their favorite TV series. One fan ever wished whoever made the fake poster to be "Dexter's victim" next.
"This #Dexter hoax is NOT COOL!! Playing with my heart and all ... How about this? Whoever created that fake damn poster needs to be Dexter's next victim!!!" a fan wrote on Twitter.
The crime drama aired from 2006 to 2013 and it was one of the best TV shows during these years. The show received several recognitions including awards from the Emmys and Golden Globe. It has a solid fan base. In fact, its series finale drew 2.8 million viewers, the highest audience viewership ever in Showtime's history.
© 2018 Korea Portal, All rights reserved. Do not reproduce without permission.