Kim Ki Duk, Cho Jae-hyun Accused Of Rape, Golden Lion winning director Was Initially Fined a Heavy Amount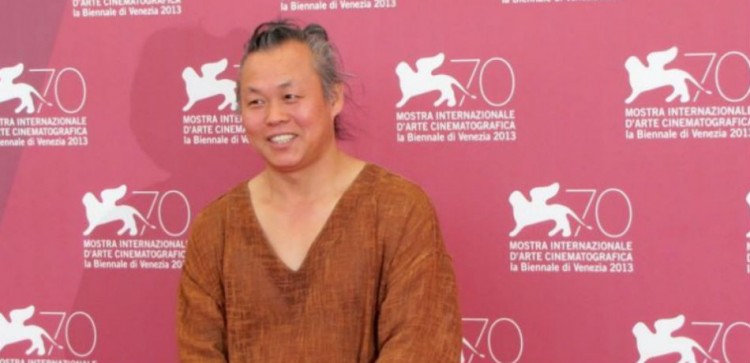 Kim Ki Duk, a globally acclaimed filmmaker noted for his idiosyncratic art-house cinematic works, seems to be getting entangled in more rape-charging cases against him. Now, two more actresses have claimed that they were sexually abused by him several times.
According to Hollywood Reporter, a former actress, who wants to remain anonymous, has claimed that Kim Ki Duk sexually harassed her several times during a movie's pre-production she was cast in. His sexual harassment went to the extent of raping her in her room mainly when the "other cast and crewmembers used to lodge together."
Duk's False Promises
The actress also revealed the 58-year old director's false promises of giving her the lead role in his next project on one condition - she would secretly maintain sexual relationship with him. Later, while revealing the truth, the alleged victim opined that she "was unable to do anything" and further was bound to take psychiatric therapy as she was suffering from a panic disorder.
Apart from putting the allegation against the Golden Lion winning director, she has also claimed that the presently disgraced actor Cho Jae-hyun had also raped her. The allegation against the veteran Fatal Encounter actor mainly surfaced in the #MeToo movement. He then accepted his fault and apologized for past sexual abuse in February to the anonymous actress after she claimed through an online posting that he had sexually abused her.
Cho Jae-hyun's apology for sexual misconduct
The 53-year old movie-cum-television actor confessed his fault saying that "There was something wrong with his life," as reported by Yonhap News Agency. He also bowed his head describing himself as a "criminal" and further said that he "bowed his head in apology" to past victims of sexual misconduct.
As far as the charges against Duk is concerned, another anonymous actress revealed that her contract for a leading role in his movie was exterminated because she directly refused to have sex with him. The director slapped her three times on the set of his fil, Moebius and tried to force her into a sex scene that she had never previously agreed to.
Duk was fined by the South Korean court a heavy amount of US $4600. Later, the prosecutors dropped sexual abuse charges against him citing the actress did not provide the proper evidence against him..
© 2018 Korea Portal, All rights reserved. Do not reproduce without permission.