Lee Dong Wook Graces The Cover Of Elle Taiwan's March Issue; Talks About 'Goblin' And More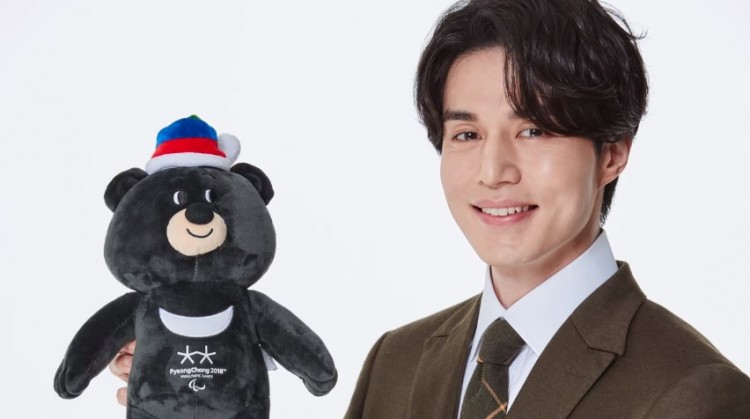 Fans will see Lee Dong Wook graces the cover of Elle Taiwan magazine's March issue, displaying his perfect physique. In an interview, the 36-year-old star talked about how he started to be an actor, his advice to his fans, and his stint as the Grim Reaper in Goblin.
The actor has been part of the number one Korean drama along with Gong Yoo as Kim Shin and Kim Go-Eun as Ji Eun-Tak. "We had a great environment on the set," he said about Goblin.
Lee Dong Wook also revealed that his friendship with his co-stars continuous and remains strong. They even have a great relationship with the show's staff, All KPop reported.
Talking about his career, the model said that he just "coincidentally" saw a film that made him interested to become an actor. He got confused what would be like seeing his face on the screen, plus the people's suggestions for him to become a star.
Lee Dong Wook started acting at a very young age without knowing anything about it. When he became an adult, acting became more difficult for him to the point that he got more stressed. At the time, he felt like starting a new project became more and more difficult.
So, if he would have the chance, he would talk to his young self and say, "Don't be lazy." He confessed that he didn't take his work seriously when he was young. But, he is now more focus on acting and developing himself.
In fact, according to Soompi, whenever he has a new project today, Lee Dong Wook is doing his best to immerse himself in the role. He advises his fans - who like to be an actor - to read the script, research about the character, and read it over and over again. This is what he even does, and isolating himself, to perfectly portray a character.
Additionally, the Blade Man star also talked about the last things that made him laugh and cry. "I think I've become very unemotional lately," he admitted. He revealed that he hasn't had big laughs or tears lately, but believed that seeing his nieces put a huge smile on his face.
On the other hand, it was two years ago when he last cried. He explained that he doesn't usually cry unless it is acting-related.
© 2023 Korea Portal, All rights reserved. Do not reproduce without permission.