BTS Update: J-Hope Now The Highest-Charting K-pop Solo Artist, 'Hope World' Enters Different Billboard Charts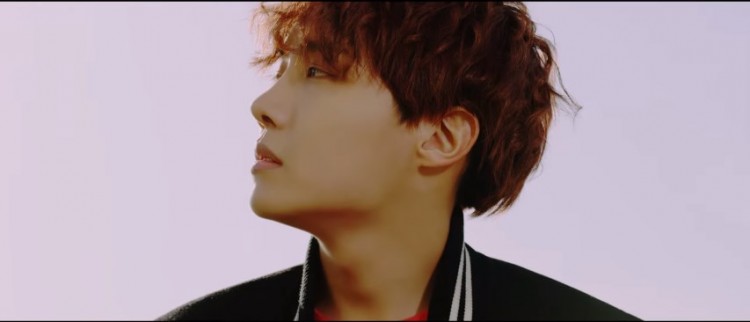 J-Hope's first ever mixtape, Hope World, is now out and hitting the charts like crazy. In fact, the BTS member's "hixtape" is now included on a number of different Billboard charts.
For this week, starting on Monday, March 6, Hope World debuted on Billboard 200, landed at the number 63 spot. This is said to be the highest rank that any K-pop solo artist has attained.
Hope World also got the top spot on Billboard's World Albums chart. J-Hope also secured the number 16 of the Top Album Sales chart.
Additionally, three songs from Hope World are also included on Billboard's World Digital Song Sales chart. "Day Dream" takes the number three spot while "Hope World" is at number 16. Also, "Hangsang" gets the number 23 spot.
J-Hope himself is also on the number 97 of Billboard's Artist 100 chart and number three on Emerging Artists list.
According to Nielsen Music, J-Hope's Hope World has sold 9,000 albums just for the week. From that sum, 8,000 of it were the traditional album sales, which helped it climbed the World Albums chart and Top Album Sales.
It has been known that Billboard 200 chart categorized the U.S.'s most popular albums of the week. It will be based on "multi-metric consumption" that includes the traditional album sales, track equivalent albums (TEA), and the streaming equivalent albums (SEA).
The new chart for Saturday, March 10, will be posted and can be fully viewed on Billboard's websites starting on Tuesday, March 6. On the other hand, Bon Jovi's new album, This House is Not for Sale takes the number one spot again.
Meanwhile, J-Hope has now become the highest-charting K-pop solo artist on Billboard 200, Billboard reported. So far, there are only four other Korean solo acts that have successfully managed to be included on the U.S.'s prestigious album chart.
To recall, BoA got his self-titled album on the number 127 in 2009. Also, Taeyang's Rise got the number 112 spot in 2017. The Big Bang member is even holding the record for the highest-charting K-pop album of all time until now.
The late Jonghyun from SHINee got the number 117 spot for his posthumous album, Poet/Artist. Lastly, another member of Big Bang, G-Dragon, got the number 161 spot for his One of a Kind LP.
© 2021 Korea Portal, All rights reserved. Do not reproduce without permission.