'General Hospital' March 5-9 Spoilers: Franco Will Be In Serious Danger, Jim Abandons Reformed Serial Killer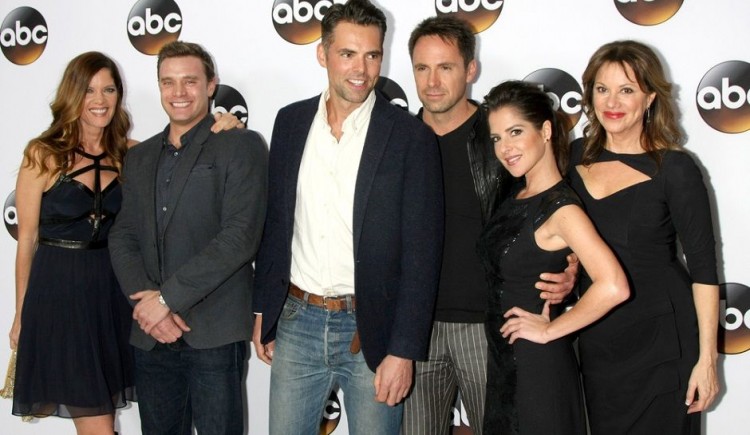 There is no denying that General Hospital is still one of the most followed television series in the United States today. As a matter of fact, the show has been raking up millions of viewers per episode. Now, new spoilers suggest that Drew Cain (Billy Miller) would be recovering some of his memories in the upcoming new episodes.
She Knows Soaps shared that there would be a lot of exciting scenes to be expected in the brand new episodes of General Hospital. The entertainment news outlet reported that Drew would recuperate little by little and he would start to remember some things before he lost his memory. However, the character of Billy Miller would feel fear after experiencing an earthquake and learning that Oscar Nero (Garren Stitt) is missing.
It was claimed that the present harsh conditions and quandaries would bring Drew closer to the past. As a matter of fact, General Hospital spoilers suggested that he would be able to recall his training on the Navy SEALS. Reports also suggested that the secrets of Jim Harvey (Greg Evigan) is likely to be revealed very soon.
Aside from Drew, Franco Baldwin (Roger Howarth) would also be remembering some memories in the imminent new General Hospital episodes. Soap Central revealed that Franco would be trapped after the earthquake and he would need Jim to help him. However, Jim would be torn between helping the reformed serial killer or leaving him trapped to die since he is aware that Franco is capable of doing violent stuff.
It remains to be seen if Franco would be able to survive. However, there are already predictions that the character of Roger Howarth might bid his last goodbye and leave the popular ABC series. Despite this, some also suggest that the either Jason Morgan (Steve Burton) or Falconeri (Dominic Zamprogna) would help him get out of the rubble.
If Franco survives, there is a huge chance that he would make sure to let Jim pay. Stay tuned for the latest spoilers, news, and updates about General Hospital.
© 2019 Korea Portal, All rights reserved. Do not reproduce without permission.