Theo James Shailene Woodley: Their Lives After 'Divergent'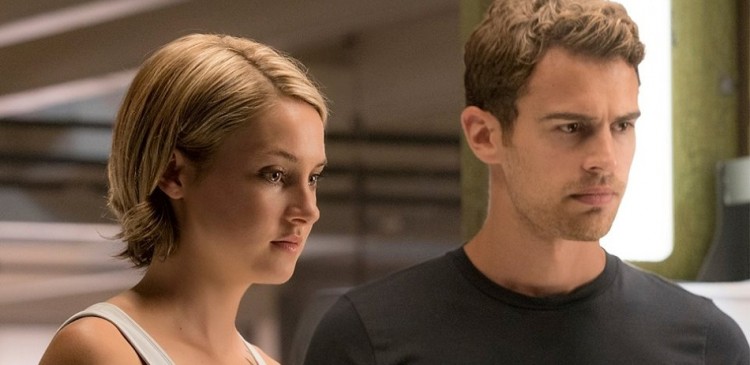 Shailene Woodley and Theo James never stop grabbing the headlines after the Divergent series ended. The two had been romantically linked before but now they are in happy romantic relationships and are both busy with their respective projects.
After being single for five years, Woodley is now in a relationship with rugby player Ben Volavola. The two just made their romance official on Instagram. Woodley shared a snap of them on Instagram stories recently.
The couple was previously seen attending the Valentino Haute Couture Spring-Summer 2018 show at the Paris Fashion Week in France. Woodley posted multiple photos of them on social media, including one photo of them posing against a Valentino sign and a snap of Volavola napping after the show.
The Big Little Lies actress and Volavola reportedly first met in Fiji where Woodley was filming Adrift. Since then, they were seen getting cozy together on several occasions, one of which was outside a café in New Zealand in October.
If Woodley is flaunting her romance on social media, James is a different story. He is not fond of selfies and social media. His fans can't expect him to see with his Irish actress girlfriend Ruth Kearney because he wants to keep it private. He maintains a low-key relationship with Kearney, whom he started dating since 2009. Kearney is best known for portraying the role of London in Netflix series Flaked.
Theo James and Shailene Woodley Upcoming Projects
Woodley is set to reprise her role in Big Little Lies Season 2. She plays the role of Jane, a single mother of a kindergartner and a good friend of Celeste (Nicole Kidman) and Madeline (Reese Witherspoon). The entire original cast will be coming back in Season 2 with the addition of Meryl Streep. The filming for the second installment is due to begin this month and it is scheduled to premiere in 2019.
As for James, he is set to star in Backstabbing for Beginners, a political thriller film based UN whistleblower Michael Soussan's autobiography. It tells the story of how Soussan reveals the UN oil-for-food scandal in which former director of the oil-for-food programme Benon Sevan was accused of accepting bribes from Saddam Hussein's regime. James plays the role of Soussan.
He appeared in War On Everyone in 2016 in which he played a funny, aristocratic drug-addict. He also finished a run in Sex with Strangers at the Hampstead Theatre.
Theo James and Shailene Woodley Causes
James has a passion for helping refugees. He traveled along with UN Refugee Agency back to his homeland in Lakadikia, Greece in 2016 to meet Syrian refugees. The following year, James traveled to Strasbourg, a city in eastern France to reunite with Housam, one of the refugees whom he met in Greece. In an article he wrote for GQ magazine, James shared how Housam's life changes when he finally settles in Strasbourg after he along with thousands of others were forced to flee the war in Syria.
Woodley is an environmental activist, and women's rights and climate advocate. It can be recalled that in 2016, she joined the protest against the construction of the Dakota Access Pipeline, an underground petroleum transport pipeline project in North Dakota. On October 10, she was arrested along with 26 others and charged with criminal trespassing. The actress pleaded guilty and was sentenced to a year of probation.
In addition, Woodley and her mother co-founded in 2010 the All it Takes, a non-profit organization that aims to educate young people about empathy, compassion, and responsibility. In 2016, Woodley also joined the board of Our Revolution, a political organization aimed to educate voters about political issues.
© 2022 Korea Portal, All rights reserved. Do not reproduce without permission.