North Korea Sending Small Delegation to Winter Paralympics 2018, No Cheerleaders Will Be Present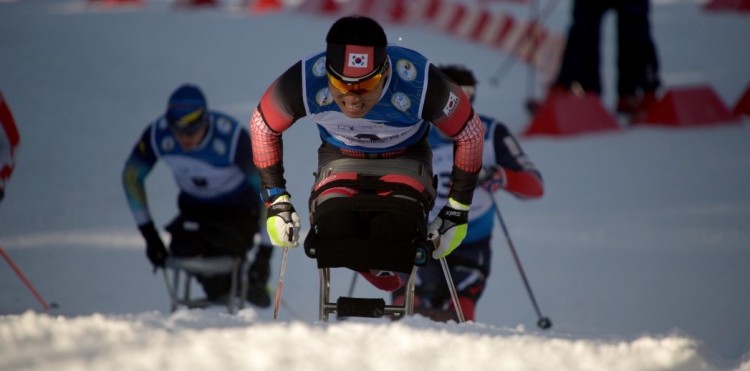 The Winter Paralympics will be held in South Korea from March 9-18. This is the first time the country will play host to Paralympics. The XII Paralympics Games will be held in Pyeongchang County, Gangwon Province.
The two Koreas have reached an agreement at the village of Panmunjom on Tuesday, as per the Unification Ministry.
In light of this, North Korea will be sending a delegation including their athletes to the games. This marks the first participation of the country in the Winter Paralympics. This decision is brought by the harmonization that took place in the Winter Olympics 2018, in which Seoul's efforts were very apparent.
North Korea's Delegation Details
North Korea's delegation will arrive on March 7 via the Gyeongui Line. It can be recalled that the reclusive nation has sent a 500-member delegation during the PyeongChang Olympics 2018. However, this time around, they will only be sending a four-member delegation along with 20 athletes.
North Korea has only competed in two previous Paralympics in athletics at the Rio 2016 Summer Games.
Many fans are eager to know if the country's cheerleaders will be present that time. The cheerleaders have gained a lot of attention and stirred interest during the Winter Olympics. Unfortunately, they will not be present this time.
Everything You Need to Know about the Winter Paralympics 2018
Competitions in this year's Winter Paralympics will be held in six sports. There will be 80 medal events in total.
The sports are as follows:
Alpine Skiing
Biathlon
Cross-Country Skiing
Ice sledge hockey
Snowboarding
Wheelchair curling
There will be athletes participating from 49 countries. Majority of the events will take place at the Alpensia skiing resort.
Recently, the games were overshadowed by security reasons due to the close proximity of North Korea. However, things have been resolved considering that the country will now be participating in this year's Paralympics.
© 2018 Korea Portal, All rights reserved. Do not reproduce without permission.