'I Live Alone' Stars Jun Hyun-moo and Han Hye-jin Confirm Relationship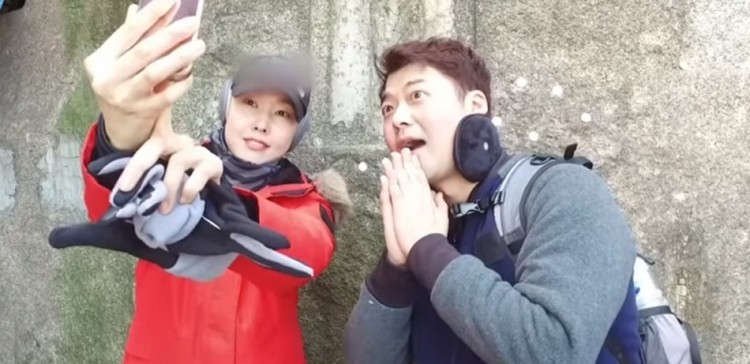 It is confirmed! I Live Alone stars Jun Hyun-moo and Han Hye-jin are dating in real life. The confirmation came directly from the TV host/comedian himself.
The agency of the TV personality, SM Culture & Contents, has released a statement confirming reports that Jun and fashion model Han are indeed in a romantic relationship after photos of them dining out together resurfaced online. Reports indicated that the couple often sneaks on late night dates or have nice dinner at her home. This makes the new pair the first on-screen-turned-reality couple from I Live Alone.
"First of all, we would like to apologize that our official statement is late as we wished to address the matter after confirming the exact truth with the individual first. Confirmed by Jun Hyun Moo himself, he and Han Hye Jin are at the stage of getting to know each other with good feelings. We would appreciate it if you would look upon them warmly," SM Culture & Contents said as reported by Soompi.
Jun Hyun Moo And Han Hye Jin in I Live Alone
Both 41-year-old Jun and 35-year-old Han gained popularity when they appear on MBC's reality TV show I Live Alone. The show follows the life of celebrities who are single and live alone. Jun has been on the show since its 26th episode. Han, on the other hand, became a regular member on its 171st episode. The show has 233 episodes so far.
Jun and Han previously created a love line in I Live Alone. It was eventually shut down after the model admitted her relationship with baseball player Cha Woo Chan. The two split in November 2017.
Jun and Han have shown a very good chemistry in the I Live Alone show. They were even nominated for Best Couple in the 17th MBC Entertainment Awards last year. They also hosted the pilot episode of Romance Package of SBS during the Lunar Year holiday.
Jun started his career in the media as a news presenter at cable news network YTN in 2003. He moved to KBS in 2006 and became a freelancer in 2012. Jun took home the grand prize at last year's MBC's year-end entertainment awards for his contribution to the reality show. Han, on the other hand, made her modeling debut in 1999. Since then, she quickly rose to stardom and become one the hottest fashion icons in South Korea.
Jun Hyun Moo Slammed by Netizens
Amidst the buzz of his new love, Jun has been receiving backlash after a photo of his car was photographed blatantly parked in a spot for disabled people. The Fact shared the photo of Jun's car while he visits Han in her apartment. Fans, however, did not only notice the sweet moments between Jun and Han but also space he parked his car.
"I was happy they were dating, but he's parked in a disabled spot. He's got no manners and I'm really disappointed," one netizen commented.
© 2023 Korea Portal, All rights reserved. Do not reproduce without permission.