Colton Haynes Returns in 'Arrow' Season 6, Thea-Roy Reunion Brings Major Change in Their Lives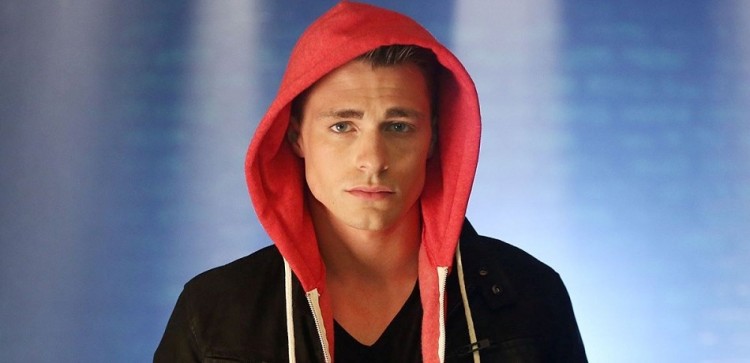 The Arsenal is coming back in Star City. The Arrow Season 6 executives have confirmed that Colton Haynes' character will return in one of the upcoming episodes this month. However, he is not staying long but his presence will bring major changes in the lives of some of the characters in the show.
Arrow fans know why Roy Harper, a.k.a. Arsenal left the city after Season 3. He took credit for being the Arrow and faked his own death. He left the team and the city to begin a new life under the name Jason. Since then, Roy avoided Star City.
Although he did come back once in Season 4, it was against his will. The Calculator blackmailed and threatened Roy that he will expose his identity if he didn't comply with the Calculator's demands. Roy was forced to return to Star City and became a burglar. In the upcoming episode of Arrow, however, it seems like Roy made a decision to come back to help his former team.
Arrow Storyline of Roy Harper's Return
According to Arrow executive producers, Marc Guggenheim and Wendy Mericle, the former member of Team Arrow will come back to help resolve an urgent matter that is important for the team. It could be really important or else Roy will not come back to the city. Team Arrow is currently shorthanded in saving the city after three of its members - Curtis (Echo Kellum), Rene (Rick Gonzalez) and Dinah (Juliana Harkavy) - left the team and formed their own group.
However, based on the official synopsis of the episode, it looks like Oliver (Stephen Amell) and Thea (Willa Holland) have no idea that Roy is in Star City. Roy's return could have something to do with Black Siren (Katie Cassidy). The synopsis for the "Doppelganger" episode has also teased that the female antagonist will make a shocking discovery. Is the Roy coming back just a doppelganger or it's the real one?
In the promo photos released by The CW, Roy is also seen being captured and tortured by two police officers. When the Queen siblings find out about it, Thea will be suited up in Arsenal's suit to rescue her former boyfriend. However, Roy's comeback will also spark a change in his and Thea's lives. Apparently, the change will have long-lasting consequences for both characters.
Is Thea Leaving Star City?
She could be since she has not been doing her Speedy moves anymore after her near-death experience. However, Thea is still a force at Mayor Queen's office. She has been running the mayor's office especially when Oliver is busy being the Green Arrow.
When Roy left for the first time, Thea chose to stay with her brother. When Roy bid his goodbye the second time, Thea is not actually is her best state of mind to decide. She loses consciousness when she is fighting Roy as her bloodlust gets worse at the time. In the upcoming episode, is Thea finally running away with Roy this time around?
Arrow Season 6 is set to return on March 1 at 9:00 p.m. ET on The CW. March 1 at 8 pm. The "Doppelganger" episode will air on March 8.
© 2023 Korea Portal, All rights reserved. Do not reproduce without permission.