Justin Bieber, Selena Gomez 2018: Reports Hint Pair Might Consider Tying The Knot, The Weeknd's Ex Feels 'Secure' With Her Boyfriend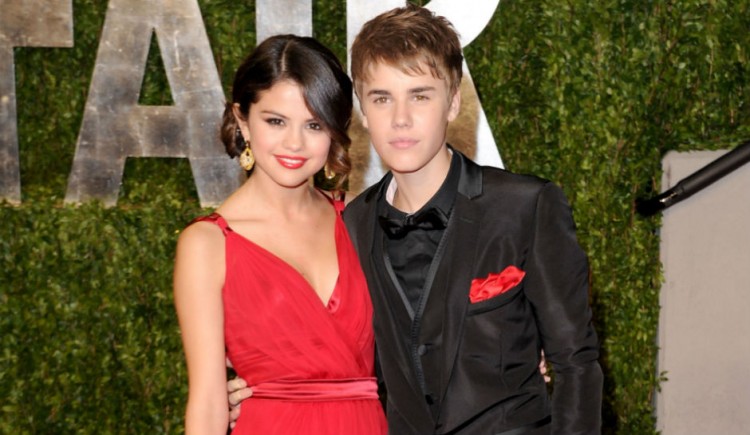 Justin Bieber and Selena Gomez have been in an on-again, off-again kind of relationship. The pair has faced a lot of issues together in the past. However, despite all these challenges, the "Love Yourself" singer and the Disney alum are, once again, proving that they belong to each other.
Many fans were shocked when Justin Bieber and Selena Gomez were seen together at the Monte Carlo actress' flat in California. TMZ previously claimed that Justin and Selena hanged out with their mutual friends in October 2017. The news outlet even reported that The Weeknd, the "Who Says" songstress' boyfriend at the time, is fully aware of it.
The publication also revealed that the Canadian YouTube sensation and the Spring Breakers star have started communicating again after Selena Gomez announced that she underwent a kidney transplant. In November 2017, photos of Justin Bieber and the Behaving Badly actress kissing at the former's weekly hockey game have added fuel to the rumors claiming that they have gotten back together. A clip of the "Baby" singer blushing after he was asked if he would propose to Selena has made rounds a few weeks later.
Justin Bieber did not give a definite answer but fans think that it is a clear hint that they have reunited already. As a matter of fact, recent reports suggest that Selena Gomez and her boyfriend's love is stronger than ever. An unnamed source even revealed to Hollywood Life that the ex-ladylove of The Weeknd feels secure with the "That Should Be Me" singer.
"Their trust is stronger than ever and because they talk, text and see each other all the time, she feels really safe with him. It was hard for her to open up to him and make herself vulnerable again, but because he has too, their bond is stronger than ever. Selena hopes the feelings last forever and they never break up again."
The same tipster added that the couple fully supports each other's activities. It was even reported that Justin Bieber and Selena Gomez are doing everything together lately. The informant divulged to the entertainment website that "things are working this time around."
"Justin has grown, matured, and become a better person and as a result, things are better than ever between them. She [Selena] loves how Justin supports her and goes to her Pilates classes and other things she is into. And in return, she is totally down to support him at his hockey games, his dad's wedding, and everything else important in his life.
Because of this, some avid followers of the couple could not help but speculate that Justin Bieber and Selena Gomez might consider trying the knot very soon. Though this prediction is not impossible to happen, it is important to note that neither of the two Hollywood stars has confirmed anything as of yet. Hence, fans should take these speculations with a grain of salt until everything is proven true and correct.
They're getting married soon https://t.co/eNWQRWlAu5

— Gossip Girl (@GossipG19696699) February 23, 2018
Earlier this week, the couple was seen leaving church together in California. The "One Less Lonely Girl" hitmaker has previously canceled his Purpose world tour to rededicate his time to the church. Stay tuned for the latest news and updates about Justin Bieber and Selena Gomez!
© 2023 Korea Portal, All rights reserved. Do not reproduce without permission.