'Weekly Idol' Update: Jung Hyung Don, Defconn To Leave MBC Every1 Show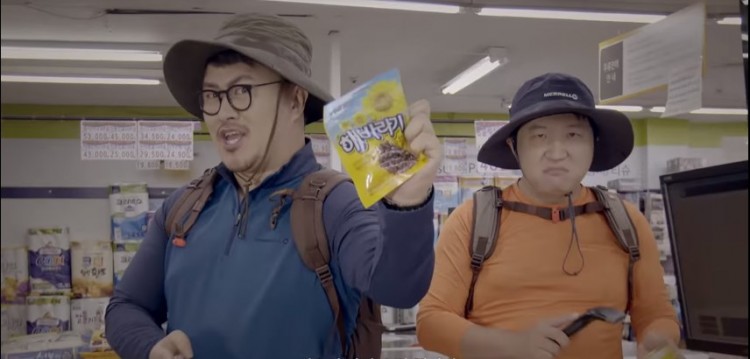 It is a sad announcement for the Weekly Idol fans as its seven-year hosts Jung Hyung Don and Defconn are going to leave the show. MBC Every1 announced the sad news on Thursday, February 22, and it broke a lot of hearts.
"Jung Hyung Don and Defconn are leaving 'Weekly Idol' after their filming on March 7," the cable network revealed. The MC duo, best known as Doni and Coni, has been on the show since it started in July 2011. Jung, however, took a quick hiatus because of anxiety disorder in December 2015, All KPop reported.
Kim Jin, Weekly Idol's producing director, also confirmed the news on his Twitter account. He addressed a published article and said that he is so upset that he will no longer have the chance to work with Doni and Coni on the show.
He even recalled the times that they were working together for seven years "We, the staff and MCs, would like to thank all idol fans for the love we've received," he said.
As Super Junior's Heechul and EXID's Hani replaced Coni in Weekly Idol in March 2016 for a short while, they might be considered to take the two's place when they're gone. However, no concrete announcement is made yet. The show is also set to find new MC and change its shape every season.
https://t.co/j0hlysEzEe

기사가 났네요...
7년째 함께 했던 주간아를 이제 그만하게되서 너무 속상합니다...
저희 제작진과 엠씨들은 그동안의 주간아를 사랑해준 모든 아이돌팬께 감사드립니다..#주간아이돌 #주간아 #정형돈 #데프콘

— kim jin (@moviekj) Pebrero 22, 2018
Meanwhile, GOT7 is set to appear on Weekly Idol for their imminent return. In fact, the news emerged that the group already filmed their special episode for the MBC Every1 show as a number of fans saw the group leaving the network's building on Wednesday, February 21. According to Soompi, their episode is expected to air sometime in March.
Aside from the South Korean boy band's upcoming comeback, they met had a meet-and-greet with their fans on their new variety show, Working Eat Holiday in Jeju. Here, they were seen running a food track across Jeju Island.
Weekly Idol has been known as a show inviting South Korea's so-called "idols" to join different kinds of games. This is also a way to promote the artists' music. Other performers that have been here are Big Bang, EXO, BTS, and more.
© 2023 Korea Portal, All rights reserved. Do not reproduce without permission.
Tags:
Weekly Idol
,
Jung Hyung Don
,
Defconn
,
MBC Every1
,
Doni
,
Coni
,
Kim Jin
,
GOT7
,
Super Junior
,
Heechul
,
EXID
,
Hani