BTS Update: 'Mic Drop' Singers Teach Their Fans Korean Phrases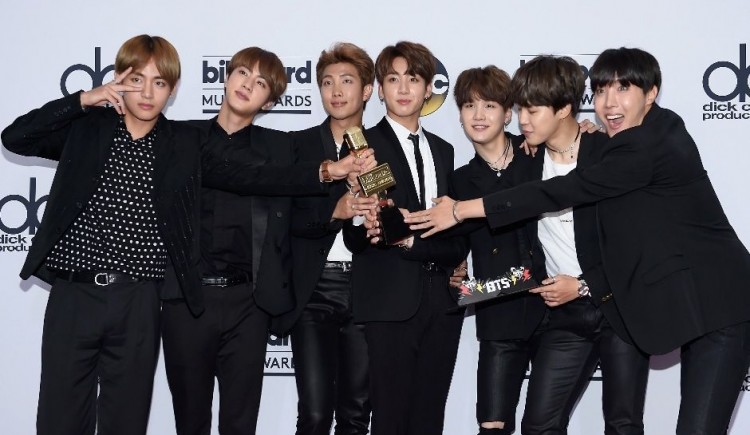 BTS is using their fame to a good use as they recently talked about mental health awareness and even use their Billboard cover to teach their fans. The South Korean boy band's latest video revealed how they want their American followers to speak and understand Korean, so they could understand them easily.
The ARMY's members are now worldwide. For them to participate and understand what the boys are saying when they communicate with their fans, they gave a quick lecture about their dialect, Billboard reported.
Jimin started the lesson and began with the word "make some noise." In Korean, it is 소리질러, pronounce as So-ri Jil-luh. The 22-year-old star explained that they often say this phrase at their shows. So, if they shout So-ri Jil-luh, they are asking the concert-goers to make some noise.
BTS' Suga and RM taught the next lesson with모두 뛰어, pronounced as Mo-du Twi-uh. It means "everybody jump," which they also always use during their concerts.
Aside from these words, BTS also wants their fans to know what밥 문나? or Bap Moon-Na means, which translates as "have you eaten?" "You have to make an accent at 'moon,' so Bap MOON-Na," RM instructed.
Meanwhile, aside from teaching Korean dialect, BTS also talked about the importance of mental health awareness, E! Online cited. In fact, the group is known for addressing social issues through their songs like "Go-Go," "No More Dream," and "N.O."
With the unexpected death of Kim Jong-Hyun in December 2017 because of suicide, V, Suga, Jin, Jungkook, RM, Jimin, and J-Hope want their fans to know they sympathize with the pressure they are feeling.
Suga said that everyone in the world is lonely and sad. So, knowing that someone is suffering these feelings, he is hoping that there will be a world where they can ask for help. He also knows that opening up about this issue is hard, thus having someone around helps.
RM, on the other hand, is looking forward to the lawmakers to create a plan that will help the younger generations cope up with stress. "Adults need to create policies that can facilitate that overall social change," he added.
© 2021 Korea Portal, All rights reserved. Do not reproduce without permission.