'The Winds of Winter' Update: George R.R. Martin's 'A Song of Ice and Fire' Book 6 Expected To Be Release This Year [RUMORS]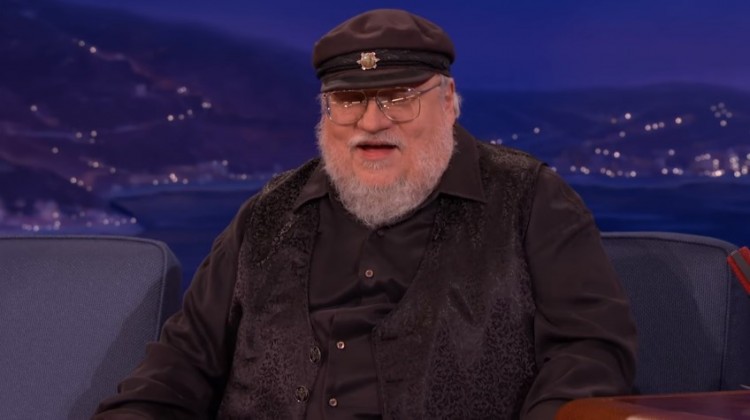 Fans are still waiting for the release of George R.R. Martin's The Winds of Winter as some expect it to happen this year. Although no concrete details have been revealed by the A Song of Ice and Fire's author, there are a lot of leaks and assumptions that it might happen soon.
In a blog post, the 69-year-old actor said that he wanted to give himself a lot of time to write the series' sixth book in 2017. In fact, last December, the rumors of the novel's release got strong when he tweeted a photo of a dragon's silhouette, saying "2018 would be a better year."
To add fuel to the fire, Strand Bookstore accidentally leaked the novel's possible release date, which could be September 6 of this year. The bookshop included The Winds of Winter as part of the 20 New Books to Look Forward in the New Year list, The Sun reported.
But, as quickly as it brought up the bookworms and fans' hope, it also rapidly went down when it deleted the post. It then replaced the book's title with a "fingers crossed" release date. The New Year has come but no official announcement is made yet
Has anyone written an SNL skit yet were @GRRMspeaking gets sick of the next-book-release-date whinging and snaps and just dashes out a final 10-page book making it as awful as he is capable of doing.

— ComeAtMeOprahHat (@Popehat) Pebrero 16, 2018
Martin himself even denied that The Winds of Winter will come out this year. "I am still working on it, I am still months away," he said in his blog post. However, he promised a book about Westeros will be released. It is his side project, titled Fire and Blood.
Meanwhile, as fans have been waiting for The Winds of Winter's official release date, they just made fun of their long waiting game. In fact, a Twitter user named Popehat just made a joke about it and post it on the said site.
The social media user asked if no one from the Sunday Night Live's famous skit think of initiating an agitated Martin. The famous author of A Song of Ice and Fire series, which Game of Thrones is based on, will be whining and snapping as he gets tired of the never-ending question about the book's release date.
Here, he will be dashing out with a 10-page novel that will be as "awful as he is capable of doing." Of course, fans have liked and shared this post as they continue waiting for The Winds of Winter's release.
© 2023 Korea Portal, All rights reserved. Do not reproduce without permission.