'This is Us' Season 2 May End in a Tragic Revelation; Someone in The Family Has Cancer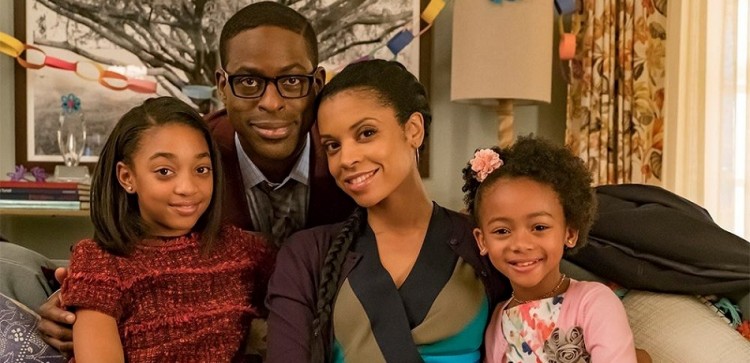 The Pearson family has been struck by tragedy one after another since Season 1 and it will not end until the conclusion of This is Us Season 2. Jack Pearson's death has been revealed recently. Fans have yet to recover from the devastating loss and another member of the family could be facing a depressing news by the end of the season.
There has been speculation that one character in the show will be revealed to have terminal cancer by the end of the second season. In a blind item wrote by TV Line, a popular drama will end its current season with a character being diagnosed with terminal cancer. Although the publication did not mention This is Us, many speculate that it is the NBC breakout drama.
The publication gave some clues such as "extremely popular drama" and "on the air for less than three seasons." Viewers immediately thought of This is Us. So far, the NBC show is one of the few popular dramas on television today that is in its second season. Moreover, it is only the show that made viewers cry every single episode.
In this season alone, fans cried over the adult Big Three heartbreaking events in their lives. Kevin (Justin Hartley) hit his rock bottom over substance abuse, Kate (Chrissy Metz) had a miscarriage, and Randall's (Sterling K. Brown) foster daughter left the house. On top of these all, the most tragic of all is the death of the Pearson patriarch, Jack (Milo Ventimiglia).
Who Has Cancer in This is Us Season 2 Finale
The only people who could be safe in the future are Randall and his daughter, Tess. In the most recent episode of Season 2 before it went on hiatus for the 2018 Winter Olympics, Randall and adult Tess appeared in a fast-forward scene. This is the first time This is Us showed a scene in the future.
Thus, it led to speculations that it might be Randall's wife, Beth (Susan Kelechi Watson). In the flash-forward scene of Randall and Tess, it can be noticed that Beth is not with them. This leads to some to theorize that Beth could be dead already by this time. However, if Beth is absent in the said father and daughter moment, so as the other members of the family. So, it could really be anybody.
This is Us Season 2 Episode 16
The show has three more episodes to go before it wraps up the season. The upcoming Episode 16, titled "Vegas, Baby," features the early life of Jack when he was still in the military in Vietnam. This will give a glimpse of Jack's past that he could never bring himself to talk about and more details about how his best friend and brother, Nicky, died.
This is Us Season 2 will return on Feb. 27 at 9 p.m. ET/PT on NBC.
© 2023 Korea Portal, All rights reserved. Do not reproduce without permission.