'Slightly Heavier' Galaxy S9, S9 Plus Have Their Features Leaked Everywhere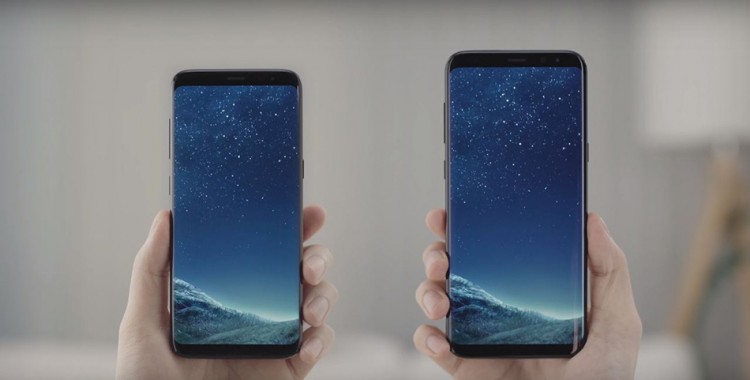 A few days from now, Samsung will reveal the Galaxy S9, together with its larger version, the S9 Plus. While any smartphone manufacturer would do its best to keep details of their flagship device secret, Samsung's upcoming phones, however, have their features leaked here, there, and everywhere.
One of the features to have recently trickled from Samsung's headquarters would be the Galaxy S9 Plus' core performances. Based on a benchmark result at Geekbench, via SamMobile, the core performances of the 6.2-inch Galaxy S9 Plus were remarkable, with a score of 3773 for single-core and 9024 for multi-core processors. (Note: The higher the score, the better the performance).
This is not too far from the Galaxy S9's previously leaked core performances, which had 3648 for single-core and 8894 for multi-core.
Would-be buyers might be a little bit disappointed, though, because Samsung's latest offerings have two variants of the central processing unit (CPU). One is going to have the Snapdragon 845 CPU and the other will have Samsung's in-house Exynos 9810. But does it make a difference? It does.
The South Korean tech giant has already received criticisms on their optimization with Galaxy devices that have Exynos CPUs. This is because those Galaxy phones with an Exynos built-in perform better than those with the Snapdragon, which had median performance scores of 2400 and 8400 when used in the Galaxy S9.
That said, it is still up to Samsung to improve their optimization for Snapdragon-powered Galaxy phones.
Now for those who are curious about the Galaxy S9 and S9 Plus' designs, they are in for a treat. Thanks to Roland Quandt and Evan Blass, pictures of the flagship phones have, so far, shown four color schemes: Midnight Black, Coral Blue, Titanium Gray, and Purple Lilac.
Here are the Samsung Galaxy S9 and S9+ with dual aperture cameras, AKG stereo speakers and up to 6 GB RAM - (almost) all specs + a ton of official press pics & launch timing info here: https://t.co/Ec3iqWWbgp pic.twitter.com/eKXNo3VWCZ

— Roland Quandt (@rquandt) February 19, 2018
You're, ahem, missing Titanium Gray ;) pic.twitter.com/fFVdZ5hUoZ — Evan Blass (@evleaks) February 19, 2018
Both will also likely sport dual aperture cameras and AKG stereo speakers. In terms of RAM allocation, the S9 will get 4 GB while the S9 Plus will have 6 GB.
A bunch of features has also been leaked over a Reddit thread by a user named Wan997, who claimed to be working at a retail store and got his or her hands on the S9 and S9 Plus. According to his or her experience, the phones have slightly smaller bezels compared to the S8s, but "felt heavier for some reason" - which does not seem to matter at all.
© 2019 Korea Portal, All rights reserved. Do not reproduce without permission.