Must Try Korean Convenience Store Weird Foods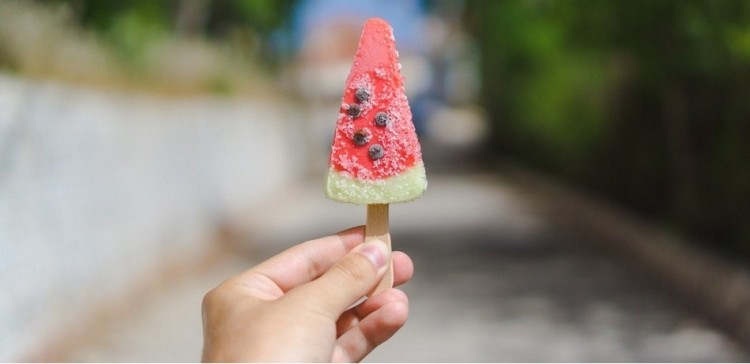 All eyes are on South Korea right now because of the 2018 Winter Olympics. But more than sports and excitement of each game, tourists are also enjoying the food in the country - the normal ones and those that could not be found in most bucket lists.
A typical Korean convenience store offers almost every snack and drinks that you can think of. Basically, convenience stores in the country are the go-to place for many especially since many are open 24/7. Here are some of the weird, yet delicious food that you can buy in Korean convenience stores.
Sweet Section
Novelty Ice Lollies
These single-packed cold delights represent how creative the Koreans are. The watermelon ice lolly, for instance, has chocolate bits on it to look like watermelon seeds. The corn ice lolly looks exactly like a corn on the cob. There are also ice lollies that look like sharks and ice cream sandwiches shaped like fish. These lollies look lovely and taste good too.
Cheesecake
It has the same name as the popular dessert in the West but it looks totally different. Korea's cheesecake is more of America's sponge cake. It is sweet and has a soft and spongy texture. Why is it called cheesecake? Because it is actually made of cheddar cheese.
Choco Pies
Again, don't think of the American version. If you think that this sweet delicacy has a crumbly crust like the American pie, think again. Choco pie of Korea is more of a cake than a pie. It has marshmallow inside covered in sweet chocolate.
Savory Aisle
Sausage snacks
This is also called as "squishy bread sausage," which is very popular in Korea. These stick-like sausages that are made from cheese or fish may not appeal to the palate of most tourists. But for the locals, it's a flavorful everyday snack.
Live Creature
A live octopus is something that most people don't see even in the wet market, but not in Korea. The CU Pheonix Pyeongchang store sells live octopus to give its customers a chance to eat fresh and raw seafood even in a convenience store. Although this is usual, a dried squid, on the other hand, is quite a popular snack in the nation. Moreover, a blanched baby octopus is also one of the most popular side dishes in the country. It is usually paired with soju, Korea's popular alcoholic drink.
Seaweed Crisps
If America has potato chips, Korea has seaweed crisps. These thin strips of roasted seaweed are packed with delicious flavor. It is a healthy alternative to potato crisps.
Drinks Section
Hot Drinks
Korean convenience stores are also known for their instant hot drinks. Locals and foreigners alike can make their own hot coffee or chocolate drink in the store by using the store's kettle.
Achim Haetsal
This drink is made of three different types of Korean rice (white, brown and black rice). This is also called rice milk or rice drink. To some, it tastes like sweetened almond milk. It is a healthy drink and is great for the stomach.
© 2019 Korea Portal, All rights reserved. Do not reproduce without permission.