MAMAMOO Teases Comeback in March, New Music Video Expected to Drop Soon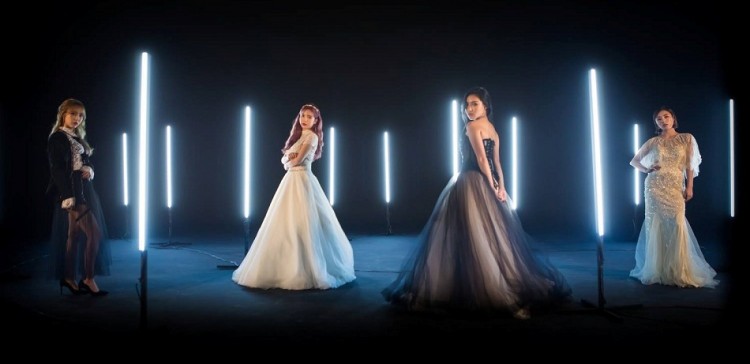 MAMAMOO is all set for their comeback next month. The girls have teased their return with a photo of them by the beach. The image is believed to be taken in New Zealand since MAMAMOO recently filmed a new music video in the said country.
The group shared the photo on their social media accounts. Meanwhile, an industry rep has confirmed that the quartet left South Korea for New Zealand on Valentine's Day to film their music video. The rep added that the band members have been actively involved in their comeback preparation - from making their music and music video to planning the outfits that they will be using, Soompi reported.
MAMAMOO Album Release Date
The group and its label, Rainbow Bridge World, have yet to confirm if there will be a new album coming out simultaneously with MAMAMOO's comeback. Fans, however, are expecting there will be a new track or possibly a new mini album since there will be a music video coming out. The group has been known for teasing images on social media before they drop a new single.
MAMAMOO 2018 comeback is scheduled on March 7 at 6 p.m. KST. Don't forget to set your alarm on this date and time. However, a rep of MAMAMOO issued a reminder that although the comeback is already settled on March 7, it could still change.
MAMAMOO Past Albums
Solar, Moon Byul, Whee In, and Hwa Sa made their debut as MAMAMOO in 2014 with their hit song "Mr. Ambiguous." It was known as one of the best debuts of 2014. The following year, the group released a mini-album, Pink Funky, with lead single "Um Oh Ah Yeh".
The song was a success and so as the group's first fan meeting at Olympic Park in Seoul in August 2015. Tickets for the event were sold out within one minute. This solidified MAMAMOO's position on the K-Pop world. On the same year, the squad was named by Billboard as one of the Top 5 K-Pop Artists to watch in 2015.
The group has so far released five mini albums. Their first full-length album, Melting, dropped in 2016. Aside from Mr. Ambiguous" and "Um Oh Ah Yeh," their other hit tracks are "You're the Best," "Décalcomanie," and "Paint Me." Solar, Moon Byul, Whee In, and Hwa Sa are known for their powerful vocal performances and charisma on stage as well as their retro, jazz, and R&B music.
© 2022 Korea Portal, All rights reserved. Do not reproduce without permission.