Chris Evans Teases Solo Black Widow Movie, Scarlett Johansson's Movie Release Date and More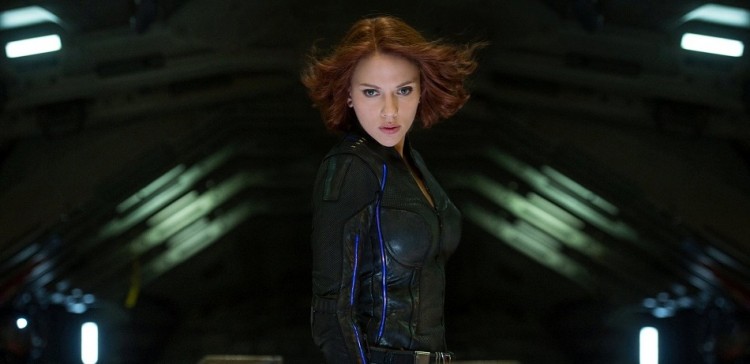 It looks like a solo Black Widow movie is finally happening. Captain America star Chris Evans has teased that a standalone movie for Scarlett Johansson will hit the big screen in the near future. Evans expects that Black Widow movie will have the success as Marvel's latest offering, Blank Panther.
In a recent interview, Evans asked about his thoughts on the success of Chadwick Boseman's movie. He said that he thinks Marvel will have the same responses when they released its movies that will feature women in the lead. He then mentioned Captain Marvel and Black Widow.
"There's nothing they can't do, man. And I'm sure it's going to have the exact same effect when Captain Marvel comes out, and then the Black Widow movie comes out. Marvel just has the winning recipe," he told Entertainment Tonight Canada.
Marvel Studios president Kevin Feige first brought up the possibility of a solo Black Widow film in 2016. Earlier this year, there have been reports that the film is already in its early stages. A scriptwriter was reportedly chosen to pen the story.
Although Kevin Feige remains tight-lipped about the project, Evans may have some information about it. It is possible that the actor was asked to appear in Johansson's movie. This is not unlikely since Natasha Romanoff, a.k.a. Black Widow (Johansson) and Captain Steve Rogers (Evans) are really good friends. She was there for Cap when Peggy Carter died and she also helped him to escape Team Iron Man with Bucky even though she sided with Tony Stark's team in Captain America: Civil War movie.
Everyone Is On Board
It appears that Marvel executives are also in unison in saying that Black Widow is most likely to happen. Avengers: Age of Ultron director Joss Whedon earlier told IGN that he would direct the film if he would be asked. Avengers: Infinity War directors Anthony and Joe Russo have already said they are excited to explore the story of villain-turned superhero Natasha Romanoff.
"Yeah, we're very happy for that. I mean it's such a rich and interesting character. There's so much to explore with a character whose history was a villain ... there's a lot of compelling stories to tell about someone who has a dark past," said Joe Russo told Happy Sad Confused podcast as cited by ComicBook.
As for Johansson, she already said a solo outing for her Avenger's character has to have the perfect timing. However, if given a chance to do it solo, she will commit herself completely to the movie so the fans will love it.
Black Widow Release Date
So far there is no confirmed release date for the standalone Black Widow movie. Feige has yet to announce what fans could expect from Marvel Cinematic Universe beyond 2019. So far, Marvel's schedule is packed this year and in 2019.
The studio is set to release Avengers: Infinity War on May 4, 2018, while Ant-Man and the Wasp will be in theaters on July 6, 2018. Captain Marvel will premiere on March 8, 2019. The fourth installment of Avengers has a release date of May 3, 2019, while the sequel to Spider-Man: Homecoming is on July 5, 2019. Guardians of the Galaxy Vol. 3 is expected to be released in 2020.
Given this schedule, Johansson's movie is most likely to get a release date in 2020. For the meantime, fans can catch Black Widow and the rest of Marvel superheroes in the highly anticipated Avengers: Infinity War on May 4.
© 2023 Korea Portal, All rights reserved. Do not reproduce without permission.