Jennifer Aniston, Justin Theroux Divorce: Brad Pitt And Naomi Watts Are Rumored To Be Involved In The Split, Wedding Details Revealed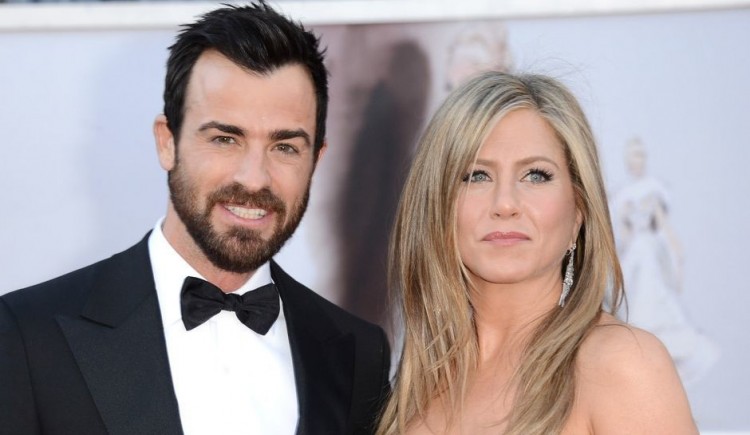 Many fans were shocked after it was learned that Jennifer Aniston and Justin Theroux ended their two-year marriage. There have been speculations claiming that the estranged wife of Brad Pitt and the 46-year-old American actor had tied the knot on Aug. 6, 2016. However, there are also reports saying that the pair may not have been legally married.
A few days since they announced their split, photos of Jennifer Aniston and Justin Theroux's alleged intimate wedding has surfaced online. Reports have it that Jen and Justin wanted their wedding to be intimate so they decided to have it in the back garden of their home. It was claimed that the couple only invited 70 guests the private affair, which include Chelsea Handler, Howard Stern, Lisa Kudrow and Ellen DeGeneres.
Speculations suggested that Courtney Cox was Jennifer Aniston's maid-of-honor. The Ellen DeGeneres Show host also teased about the alleged private wedding a few days after it occurred. The 60-year-old comedian even stated that Jen and Justin Theroux deserve to be happy.
"All of it was amazing. Jimmy Kimmel was hilarious and Sia sang and that was fantastic. It was just a fun night. It was a beautiful night."
Since the couple has not yet revealed the main cause of their shocking split, some fans cannot help but speculate that Brad Pitt and Naomi Watts could possibly have something to do with it. As a matter of fact, Radar Online reported that Jennifer Aniston was" upset" at how Justin Theroux shared an affectionate hug with Naomi Watts at an event in New York City. Aside from the Love Alone actress, there were also reports saying that Jen and Angelina Jolie's estranged husband have been in constant communication lately.
Other rumors suggested that Jennifer Aniston got pissed at Justin Theroux's constant partying, Daily Mail shared. An unnamed insider claimed that The Leftovers actor acts like a single man when he is away from Brad Pitt's ex-partner. Previous reports even claimed that Jen is facing a lot of difficulties in her marriage despite her easygoing image in public.
Though these reports could possibly be true, it is important to note that neither of the involved parties has confirmed or denied anything as of yet. Hence, avid followers of the couple should take these unverified claims lightly until everything is proven true and correct. Stay tuned for the latest news and updates about Jennifer Aniston and Justin Theroux.
© 2019 Korea Portal, All rights reserved. Do not reproduce without permission.