Kylie Jenner Can't Always Rely On Kris Jenner, Hires A Nanny For Baby Stormi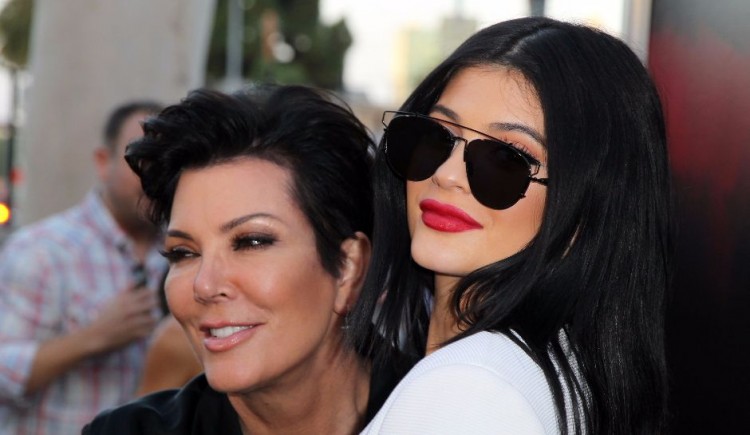 After saying that she would not need a help to look after her baby Stormi, Kylie Jenner now hired a nanny as she cannot always rely on Kris Jenner. There are reports that the Keeping Up with the Kardashians matriarch is always with her youngest daughter, but she also has something else to do.
An insider told People that the 20-year-old makeup mogul understands that her mother cannot take care of her baby every day. The 62-year-old momager also has a business to run and a life to attend to.
Since Kylie gave birth earlier this month, Kris has been always there for her. In fact, another source told Us Weekly that she has been extending her hand and going a mile to help around the house. She, too, is giving her child a lot of advice as she is still adapting her new life as a mom.
Although being a mother seems very natural for The Life of Kylie star, she still feels overwhelmed by the things she needed to do. Thus, she needs Kris' help. Tyga's former girlfriend depended on her mother, especially on the first days of Stormi at home.
The source also added that the newly-hired nanny will be helping Kylie with the adjustments she has to be used to. Kris will also be staying to offer an extra hand until she can make it on her own. "Kris is providing advice and, of course, an extra set of hands to help with Stormi," the informant said.
Kylie was said to be afraid to have a new help around her baby, but she was left with no choice. In fact, she only wanted her mother and sisters to help her.
Her baby-daddy, Travis Scott, on the other hand, is also helping the mother of her kid every night as he is doing his thing during the day. Of course, she always has her loved ones to support and help her.
If truth be told, she is even surrounded by Travis' family. They are always offering their help to Kylie, so she could do her stuff. But, it looks like all she wants to do is hold and cuddle Stormi.
© 2019 Korea Portal, All rights reserved. Do not reproduce without permission.