South Korea Slowly Evolving Into a Society That Opposes Dog Meat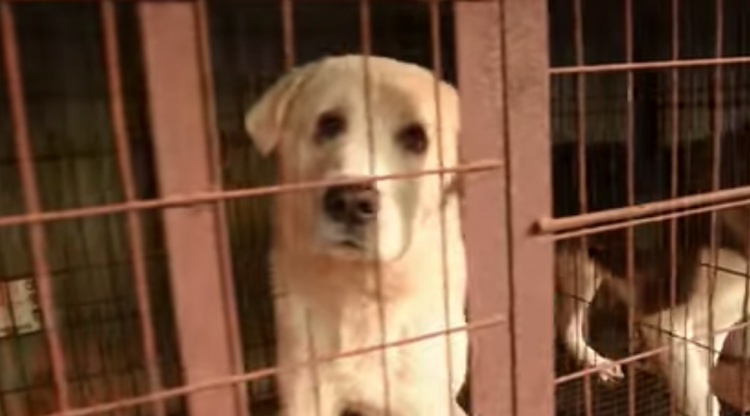 Korea's dog-meat culture is slowly being banished by most Koreans today. Still, the battle continues as there remains to be a divide in the opinions of the citizens that reaching a compromise seems to be a struggle.
The dog dish originated when Korea was an established farming society. Back then, dogs were a cheaper alternative source of protein, which makes it highly preferred by farmers in getting their daily dose of protein without having to spend so much money on beef or pork meat.
This year's Winter Olympics 2018 brings more focus on the consumption of dog meat in the country. Activists are taking advantage of the attention as the whole world watches the country to gain more support to totally eradicate this culture.
In fact, almost 500,000 have signed the online petition called "Boycott PyeongChang 2018 Winter Olympics in South Korea, A Dog Eating Nation."
The petition is addressed to the President of the International Olympic Committee, Mr. Thomas Bach, and the President of the South Korean PyeongChang 2018 Winter Olympics, Mr. Lee Hee-Beom.
Dogs in Korea is categorized as livestock but not as food by the Ministry of Food and Drugs. The culture sprouted a hundred years back and it is not only in Korea that eating dogs is a custom. In fact, it is a widespread custom in Asia.
Dog Farms in Korea
Despite the protests against this custom, there are still plenty of dog farms in Korea. Most of these farms are reportedly mistreating dogs, as per The National Post. One farm near Incheon International Airport is about to close down with the owner, Sang-ki Kim admitting that he got in the dog meat business just accidentally.
He asked the help of the Humane Society International (HSI) to get out of the business. The HSI gives farmers small start-up funds when transitioning to a new industry. The HSI has granted Kim the funds he needed and currently, they are administering vaccines to over 80 dogs in the farm and will be placed in a 30-day quarantine. After the quarantine, they will be flown to their proper homes in Canada.
In fact, Olympian skater Meagan Duhamel just adopted a Beagle mix last year and will also be bringing another one from this farm after the games.
Evolving Culture
Time changes, and so are the citizens. Unbeknownst to some, Korea now has recorded about one-third of households with pets this year, hence a more intense outcry over dog eating. Many South Koreans are turning their backs against the inhumane practice towards dogs.
Just last year, Moran Market located outside Seoul and is also the nation's biggest dog market was closed. There is also now a larger number of Koreans who do not eat dog.
Still, that doesn't mean that nobody is eating dog meat anymore in Korea. In fact, there are still plenty of citizens who do and are still in favor of the custom although some are slowly starting to realize that eating dog meat is unacceptable.
For now, the voice against dog meat eating is becoming louder, creating a resounding noise that is difficult to ignore.
© 2023 Korea Portal, All rights reserved. Do not reproduce without permission.