Lee Joon Update: Prain TPC Reveals The Actor's Real Situation, Condition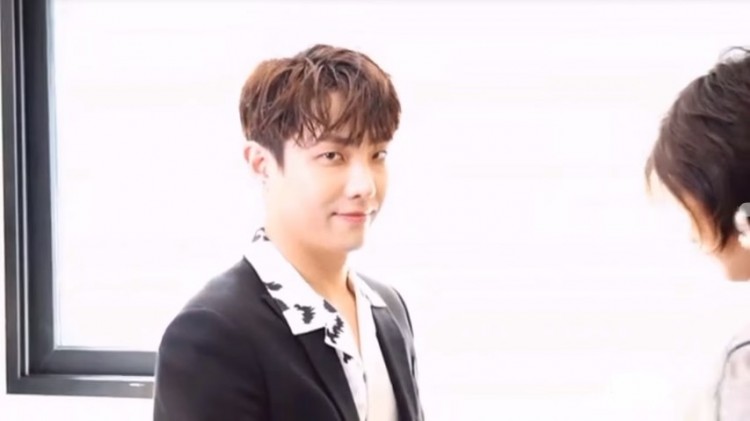 Prain TPC agency now breaks its silence by releasing a statement clearing the rumors surrounding its talent, Lee Joon. There are reports that the 30-year-old star took his own life and was sent to an institution for rehabilitation.
The company strongly denied that Lee cut his wrist and was sent to the military's mental institution called "green camp." Because of the nonstop and ongoing rumors about the South Korean actor's condition, it decided to reveal his real situation.
In a statement released on Wednesday, Feb. 14, Prain TPC confirmed that Lee is suffering from anxiety and panic disorder issues ever since he started his acting career. It cannot deny that the former member of the boy band MBLAQ is going through some difficult times at the time he got enlisted.
However, Lee still voluntarily decided to be part of the military to overcome his issues. With a positive mind, the agency was proud that he even got a certificate of excellence for completing basic military training.
Unfortunately, in spite of being optimistic, his case got worst. The army base is doing everything to support Lee and he is now undergoing treatments. He is even continuously doing his military duties, regardless of what he is going through.
Prain TPC understands that it is improper to reveal Lee's personal issues publicly, but it is doing this to defend its talent and stop the false reports about his situation. This is also for his fans to know his real condition.
"As you may be aware, mental disorders can be worsened by the media and public. Lee Joon was very hurt by the false reports, and his doctor said that it could affect his treatment," the statement continued to say.
For now, Lee is still working hard to fulfill his military duties. Prain TPC is also requesting for the publications to stop publishing reports about this issue to help the Vampire Detective actor cope up, and his family and fans to move on.
It also revealed that it is planning to take legal actions against the false reports and improper comments in oppose to Lee's recovery and service in the military. The actor got hurt of the rumors against him and his doctors revealed that it could badly affect him.
© 2019 Korea Portal, All rights reserved. Do not reproduce without permission.