Winter Olmypics 2018: French Ski Jumper Jonathan Learoyd Makes Korean Girls' Hearts Melt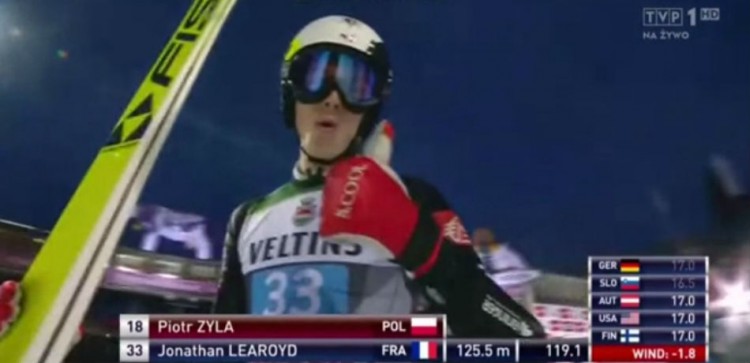 There are several athletes presently in South Korea from various nations awaiting participation in 2018 Winter Games, but Jonathan Learoyd is gaining much attention from the netizens these days, mainly in Korea. The French ski jumper will be representing France in the PyeongChang 2018 Olympic Winter Games.
The 17-year old ski jumper also has a British citizenship as his parents mainly originate from London, reports Ski Chrono. His fans are going crazy for his good looks and his Instagram account was flooded with comments that are bordering on "creepy."
The popularity of Learoyd has augmented undoubtedly after he qualified for participating in the final round of the normal ski jump at the Olympics on Saturday. His physical looks have made him the center of attention among the Korean girls.
The comments provided by the South Korean girls were humorous and luring. One Korean girl has directly proposed to him saying, "Jonathan marry me!!" Another diehard fan has commented, "I wanna exchange you for 25 million [sic] Korean males."
Another comment from a fan writes, "Burn your passport ... You can jump into my heart ... Jonathan just please stay in Korea."
There is no doubt these comments are very funny, but some netizens think otherwise. For some, they think that the female fans are going overboard. Thus some netizens have asked the female fans to stop sending creepy messages or remarks.
According to them, such act is embarrassing the Koreans. Someone has directly suggested stopping making comments on burning the passports as the people from other countries might consider Korea a weird country, as reported by Allkpop.
However, the handsome ski jumper has a different point of view. He doesn't see anything wrong with the comments and is not taking offense at all. He is even seen liking some of the comments.
© 2019 Korea Portal, All rights reserved. Do not reproduce without permission.