'Game of Thrones' Season 8 Theory: Night King, Viserion Might Blow Down King's Landing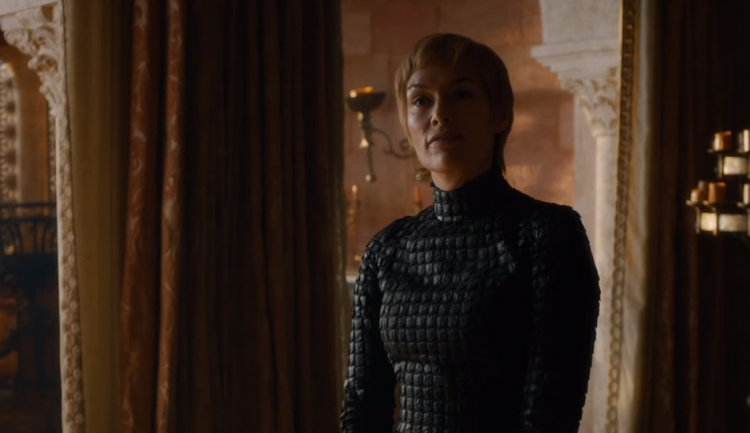 HBO might be doing everything to keep Game of Thrones Season 8 under wraps, but eagle-eyed fans cannot be stopped. In the show's Season 7 DVD commentary, there might be a hint about the dark future of King's Landing in Cersei's (Lena Headey) map room.
According to the fansite Winter is Coming, showrunners David Benioff and Dan Weiss intentionally asked to keep the map room's ceiling open. Although the exact reason was not revealed, the VFX producer Steve Kullback said that it had to be an "exterior location in an upcoming episode."
However, he did not specifically tell why, but just added that it will soon pay off. With that, there are theories that it might have something to do with Bran's (Isaac Hempstead Wright) premonition in Game of Thrones Season 4. To recall, the new Three-Eyed Raven saw a scene where a dragon was flying over King's Landing.
There are assumptions that it could be Drogon while Daenerys (Emilia Clarke) is riding on its back. However, Bran only saw one dragon, so there are strong theories that it could be the Night King with the undead Viserion.
Just like what the White Walkers' supreme leader did to the Wall in the episode finale of the previous season, he might also use Viserion to blow down the Westeros' map then burn the entire King's Landing in Game of Thrones Season 8.
This, too, might have a connection with Daenerys' premonition in Game of Thrones Season 2 when she was entering the House of the Undying. Here, she was walking into the throne room only to find out that it was badly burnt. She was even seeing ashes in the background, but it could be snow from Viserion.
Also, there are theories that Cersei could turn into a Night Queen when the Night King heads to Westeros. This could even give Jaime (Nikolaj Coster-Waldau) the reason to kill his sister and lover that would bring life to Maggy the Frog's prophecy.
HBO has yet to announce the official release date of Game of Thrones Season 8, but it will surely come in 2019.
© 2019 Korea Portal, All rights reserved. Do not reproduce without permission.