'Star Wars: Obi-Wan Kenobi' Theory: George Lucas Might Be Directing The Next Standalone Film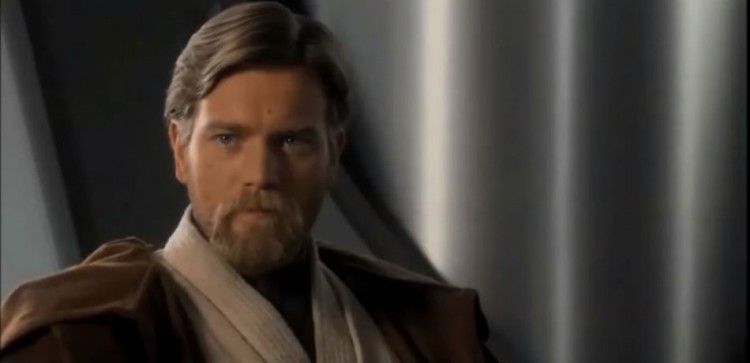 There are no concrete details about the Star Wars: Obi-Wan Kenobi movie yet, but there are swirling rumors that it will now move forward. In fact, it might be filmed on the set of Game of Thrones at Paint Hall studios in Belfast as the founder of Lucasfilm, George Lucas, was seen visiting the place.
Belfast Telegraph reported that when Game of Thrones Season 8 has finished filming, Lucasfilm will be coming to the place to film the next standalone Star Wars film. There are even assumptions that the cameras will start rolling in 2019.
However, it is a big question why Lucas was visiting Belfast to check out the movie's alleged location. An insider told the publication that he was spotted eating in a fancy restaurant in Holywood called Noble.
The creator of India Jones franchise spent his time to explore Belfast in November 2017 and was given a guide to take a tour of the Paint Hall studios. People at the movie studio, on the other hand, revealed that the movie mogul was very impressed with what he saw.
According to reports, the 73-year-old filmmaker was there to give his "seal of approval" to let Star Wars: Obi-Wan Kenobi shoot in Northern Ireland. This move was even believed to pull in a lot of cash in the country and help its local economy.
But, it is also a question why does Star Wars: Obi-Wan Kenobi need Lucas' seal of approval to film in Belfast. With that, there is a new theory that he might be directing the next Star Wars film.
Fans believe that this might be far from happening as he has nothing to do with the production of any movies from the science-fiction franchise. This is aside from his visit on the set of Solo: A Star Wars Story for a very brief of time.
There are also rumors that Paint Hall Studios might be used to film Star Wars: Episode IX and not Star Wars: Obi-Wan Kenobi.
Ewan McGregor is expected to reprise his role as Luke Skywalker's (Mark Hamill) Master Jedi, although this is also not confirmed yet. Fans should only take these assumptions with a grain of salt as Lucasfilm and Disney have yet to announce the official details of Star Wars: Obi-Wan Kenobi.
© 2019 Korea Portal, All rights reserved. Do not reproduce without permission.