PyeongChang 2018: Olympic Athletes Reveal Their K-Beauty Routines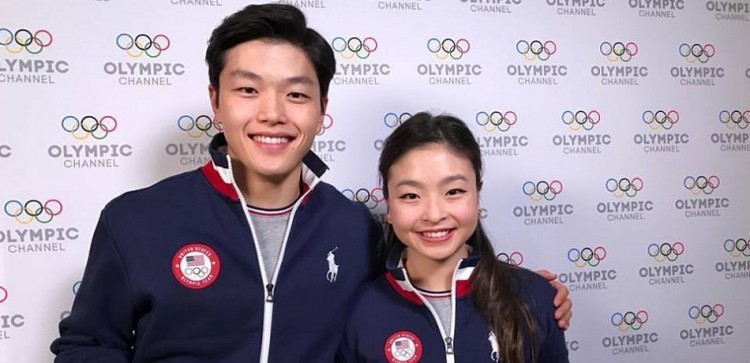 Winter Olympics 2018 athletes are not all about winning. Beyond sweat and heat of the game, they do actually care about how they look while competing. They keep routine beauty rituals and patronize beauty products like anybody else.
As South Korea hosts the PyeongChang 2018, the K-beauty products are also taking the center stage. As everybody knows, Korean beauty products have been regarded as one of the most innovative and trendy in the world. As South Korean figure skater Yuna Kim's go-to makeup artist Jung Saem Mool, aka JSM, has said the K-beauty makeup's skin first approach makes the "no makeup" look always trendy.
JSM also gave out some tips on how to keep skin moisturized and glowing throughout the Winter Olympics. Since winter in Korea tends to be harsh to the skin, she recommends using liquid moisturizer to prevent skin from getting dry and it also helps in keeping the makeup in place. At night, she suggests using sheet masks and wearing lip moisturizer.
Meanwhile, here are some of the athletes in PyeongChang 2018 Olympics who swear that Korean skin care products are always in their beauty arsenal.
Maia Shibutani
The American ice dancer revealed that before she hops on the rink, she usually gets up early to do her hair and makeup. "It's tough at competitions because we compete in arenas under bright lights, and it's almost impossible for the skin to react kindly to the combination of sweat and makeup," she told the Klog.
Shibutani avoids wearing concealer or foundation on regular days, but she uses K-beauty brand Clio's Kill Waterproof Pen Liner in Black both on and off the rink for her sleek eyeliner line. When traveling on a plane, Shibutani typically uses a sheet mask on her face. She usually tries masks from several K-beauty brands such as Missha, Nature Republic, Tony Moly, or Dr. Jart+. Shibutani also carries a fermented yeast-and-vitamin-rich formula spray from Missha Time Revolution First Treatment Essence to refresh her skin.
Chloe Kim
U.S. snowboarder Chloe Kim, on the other hand, uses Laneige BB Cushion with SPF 50 on her face every day. She swears by the K-beauty product's moisturizing properties and the "killer glow" that it gives to her skin. She also uses Laneige lip sleeping mask.
"I usually just use it as a gloss; I don't really use it as an actual sleeping mask. It's really nice. The jar is really big because I always find myself running out of Chapstick. [The sleeping mask is] nice and thick, and it's convenient," she told Self magazine.
At the age of 17, California-born Kim won the gold in the women's snowboard halfpipe in the ongoing Winter Olympics. She is the youngest woman ever to win an Olympic medal in her sport. Kim's parents are originally from South Korea.
Madison Chock
Figure skater Madison Chock also uses Korean sheet masks on her face. "I absolutely love face masks in the winter. They add that extra little oomph that your skin needs to beat the dry weather. I shop for them at Sephora or at Olive Young when I'm in South Korea. Korean sheet masks are fabulous, especially ones with hyaluronic acid, which helps your skin hold moisture," she told Self.
© 2019 Korea Portal, All rights reserved. Do not reproduce without permission.