'The Bachelorette' JoJo Fletcher, Jordan Rodgers Reveal Plan For Valentine's Day But No Wedding Plans Yet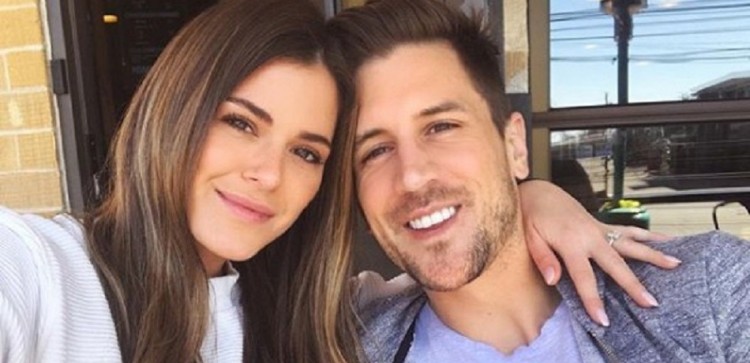 Fans of The Bachelorette Season 12 JoJo Fletcher and winner Jordan Rodgers have been eagerly waiting for their wedding for more than a year now. The two, however, are still talking things slowly when it comes to marriage. Rodgers has revealed his plan for a romantic Valentine's Day with his fiancée but admitted that they haven't set a wedding date as of yet.
It has been more than a year since The Bachelorette Season 12 finale aired in August 2016 in which Fletcher and Rodgers got engaged. Since then, they have been living together in Fletcher's hometown, Dallas. Rodgers confessed that although they haven't set a wedding date yet, they do talk about marriage. He explained that they just don't want to rush things when it comes to tying the knot.
"It's something that we continually talk about. But I think what's best right now is we feel no pressure to do it. Think about it: When you get together in an accelerated process, it makes sense to take your time afterwards. We still have no doubts about what we want to do, and we want to get married," Rodgers told People magazine.
The Bachelorette JoJo Fletcher and Jordan Rodgers Wedding Idea
Although the couple has yet to finalize the details of their dream wedding, they do share the same ideas on what it will be like. Rodgers said he and Fletcher like it to be set outdoors and have a rustic feel to it. As for the idea of a televised wedding day, Rodgers admitted that he wants an intimate, private wedding. He said it will take time before he could agree to televise their special day. However, the SEC Now broadcaster also admitted that he is not totally rejecting the thought as well.
"I'm not saying no - like anything, it'd have to be right. But there's just something about that day. I've always thought the more private it can be, the more special, the more natural, the better ... I'll tell you what, though - the wedding dancing would be great. Because I've got some friends that can break it down, so it would make great TV, for sure," he said.
JoJo Fletcher and Jordan Rodgers' Valentine's Day 2018 Plan
There is no fancy dinner or gifts for this couple. Rodgers said they have done several romantic dinners in the past. For this year, they will just stay in their home in Dallas and have a quiet, chill night. Rodgers, however, is planning to spice things up a little bit on V-day. He is planning to give his girl the red boxer brief from his new rum brand endorsement.
"I'm going to get a few of them for my buddies, as well as JoJo. It's a funny thing! So you can be romantic, and then you throw something in there that makes them laugh. That's how I like to roll," he said.
© 2019 Korea Portal, All rights reserved. Do not reproduce without permission.