Former South Korea President Park Geun-hye's Confidante Jailed For 20 Years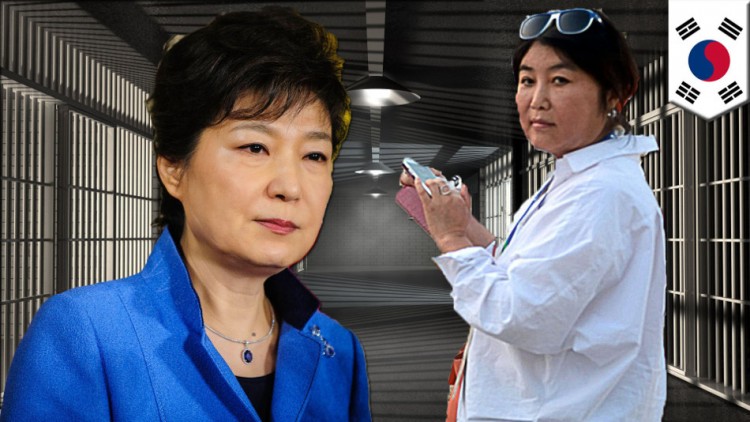 Choi Soon-sil might have thought that her problems were behind her when the former president of South Korea, Park Geun-hye was deposed last year. Unfortunately, being the confidant of a corrupt official can sometimes bite you back when you least expected.
Choi was arrested a few months after the impeachment of Park Geun-hye and now, the central district court of Seoul found her guilty of conniving with Park to extort millions from South Korean firms including Samsung and Lotte. Her sentence, 20 years in the slammer.
According to the judge who presided over the trial, Choi accepted around 14 billion won from Samsung and Lotte and that she also "meddled in the state affairs widely." She also took advantage of her ties with Park to force such companies to donate millions to institutions she then controls.
"The guilt of the accused is heavy," the judge said while adding that Choi showed no remorse during the sentencing.
Early in the proceedings, Choi pleaded "not guilty" and accused the opposition of framing her. She also said that she only wanted to help Park with his work and never thought of pursuing any personal benefits from it. Choi was said to be very calm during her sentencing.
At the time of the sentencing, Lotte's chairman, Shin Dong-bin, was also arrested. He was on bail at the time. Shin was sentenced to two years in prison. Finally, Park's former aide, Ahn Jeong-beom was given a six-month jail term.
It should be noted that Choi has a close relation with Park during her term. She was introduced by her father to Park years earlier. Nevertheless, Choi's defense lawyers are still adamant that she never profited from anything with her connection to Park. Furthermore, she was a victim of a political plot to overthrow Park's presidency.
Immediately after the court proceedings, Choi's defense lawyer, Lee Kyung-jae released a statement implying that they will appeal for the sentence as soon as possible. He is also very confident that how the team will be able to overturn the charges during the appeal.
© 2019 Korea Portal, All rights reserved. Do not reproduce without permission.