'The Assassination of Gianni Versace' Season 2: Gianni Publicizes Himself as a Gay in the Trailer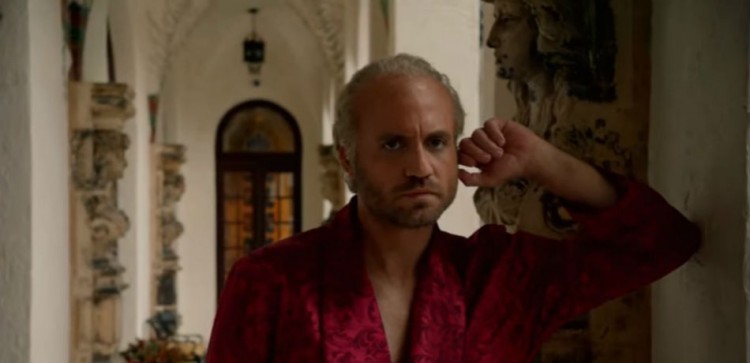 The murder of fashion designer Gianni Versace (Édgar Ramírez) in The Assassination of Gianni Versace: American Crime Story Season 2 outside his Miami Beach mansion is the most shocking part throughout this series. The viewers already know the serial killer's identity (named Andrew Cunanan played by Darren Criss), who was never arrested but killed himself on July 23, 1997, at the age of 27.
Fans may be thinking why it took too long to track Andrew down when he had already killed four people before assassinating Gianni in real life.
Despite frequently altering his full appearance and vehicle, there were some moments where he could have been arrested. The series creators have fantastically tried to highlight every detail that they have with them to ensure that they are presenting the real facts that took place two decades ago.
In the upcoming episode of The Assassination of Gianni Versace: American Crime Story Season 2 titled Don't Ask Don't Tell, the viewers will be stunned to see the fashion mogul revealing his sexuality to the world. In Gianni's real life, he was an openly gay regular in the global party scene, with his partner Antonio D'Amico (played by Ricky Martin in the series). The same is depicted in the trailer.
A new synopsis of the upcoming episode (to be aired on February 14) released by The Futon Critic further reveals that Jeff Trail (Finn Wittrock), a naval officer will come across Andrew for the first time. To see the reaction of Jeff Trail when the serial killer Andrew expresses his love for him, you will have to watch the recently released teaser.
The teaser shows Andrew saying, "I loved you so much." In the fraction of a second, the naval officer shoved him heavily shouting "No one wants your love." Andrew was taken aback by the reaction by Jeff's reaction. Later, Jeff meets David Madson (Cody Fern) and convinces him that Andrew is not to be trusted at all.
Don't miss the airing of The Assassination of Gianni Versace: American Crime Story Season 2 episode 5 on Wednesday, February 14, 2018, on FX at 10 pm EST.
© 2019 Korea Portal, All rights reserved. Do not reproduce without permission.