Valentine's Day in South Korea Is All About the Men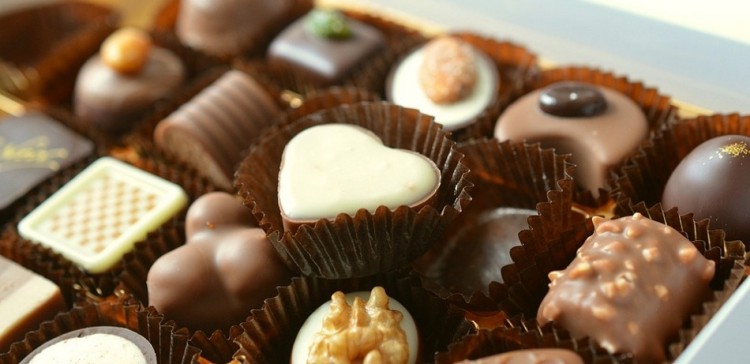 If you think Valentine's Day is when men declare their love to their lady, think again. Valentine's Day in South Korea is the opposite. Men, rather than women, are pampered on this special day but the ladies will have their turn in the following month.
As the Winter Olympics 2018 is underway in Pyeongchang, athletes from around the world will experience the unique way South Koreans celebrate Valentine's Day. In this country, February 14 is not a day when men scuttle to find the perfect V-Day gift or preparing a romantic dinner for their special someone. On this day, men are the one who is showered with chocolates by women.
Traditionally, South Korean women give men chocolates as a sign of love and affection. Women, however, buy chocolates today not only for their boyfriends but also for their friends or co-workers. Decadent handmade chocolates are usually given to boyfriends because they are more costly and meaningful.
South Korean women don't mind buying expensive chocolates for their boyfriends because they get something better in return. It is because of the so-called "Rule of Three."
What is the "Rule of Three"?
On March 14th, it is the women's turn to be showered with gifts from their man. It is commonly called the "White Day," but others also refer to it as "payback day" as men are expected to observe the "Rule of Three" on this day. This means men should give a gift that is three-times the value of what he received in February.
The gift is not limited to chocolates. He can buy jewelry, flowers, perfumes, or lingerie, as long as it is three times the amount she spent. Since "White Day" represents love and sugar, men usually include candy in their array of gifts. Although candy is cheaper, it is more about how much men can afford to wrap the candy in the most extravagant way.
There is a corresponding meaning on how a man responds to the rule. If he abides by the rule of the power of three, he values the relationship and his lady. If he doesn't give her a present, it means he believes that he is above her. If he gives a gift of equal value, the relationship is over. Although the "Rule of Three" is no longer widely practiced, many Korean men still view it as a guideline in reciprocating the gift they received.
Another significant aspect of White Day is the importance of incorporating the color into the gifts. The more whites, the better. Men can either use it in the actual gift or in the packaging.
Singles' Day in South Korea
Another day that is unique in South Korea is April 14. It is called the "Black Day" which is for singles who did not receive any gift on either Valentine's Day or White Day. On this day, single men and women usually dress in black and head to the restaurant to eat Jjajangmyeon (black bean noodles) with their other single friends.
The "Number 14" Craze
The number 14 in South Korea seems to be very special. Other than April 14, basically there is a "love day" throughout the year for them. There is a so-called Diary Day on January 14, Rose Day on May 14, Kiss Day in June, and Silver Day in July. A show of love to nature in Green Day in August, Photo Day on September 14, Wine Day in October, Movie Day in November, and Hug Day on December 14.
© 2023 Korea Portal, All rights reserved. Do not reproduce without permission.