'Days of Our Lives' Spoilers Feb 12 - Feb 16: Someone Returns To Salem; JJ Proposes To Lani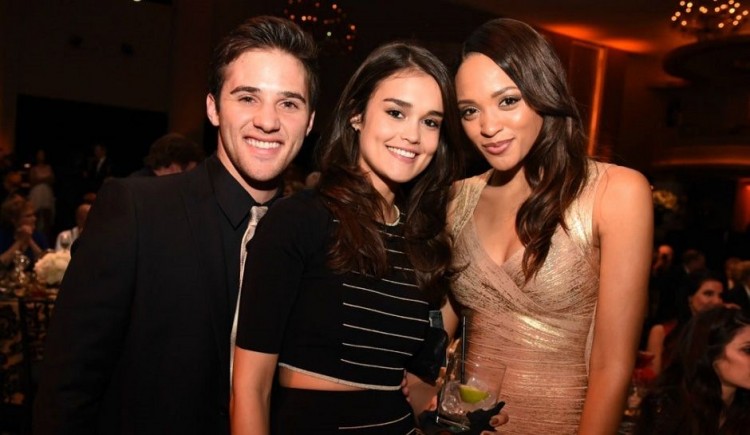 It is Valentine's week in Salem but it looks like love is not for all characters of "Days of Our Lives" this week. JJ will make a bold move on Lani, a visitor is coming back to town while Abby tries to defend Gabi.
An exciting week awaits fans of "DOOL," starting off on Monday's episode. Marlena (Deidre Hall) continues to be doubtful of John's (Drake Hogestyn) behavior. She calls him about Steve's (Stephen Nichols) condition at the hospital, but John never returns her call.
When she tracks him down, Marlena confronts John on why he disappeared and why he is acting strangely. Spoilers indicate that John will play it cool to avoid suspicions that he has been pulling some stunts at the DiMera mausoleum.
Meanwhile, Kate (Lauren Koslow) will witness a shocking scene at the DiMera Mausoleum. Hope (Kristian Alfonso), on the other hand, will find an intriguing reaction from Carrie (Christie Clark) when she told her about her upcoming wedding with Rafe (Galen Gering).
Elsewhere, Abigail (Ashley Benson) will inadvertently link Gabi (Camila Banus) on Andre's (Thaao Penghlis) death while speaking to Rafe and Eli (Lamon Archey). Abby will quickly defend her friend after she admits that Gabi threatened to kill Andre.
DOOL Tuesday (Feb. 13) Episode
Billie (Lisa Rinna) will return in Salem and will be reunited with Kate. Billie, however, has other reason for returning to town.
"DOOL" head writer Ron Carlivati has teased that Billie's mysterious reasons for returning to town have something to do with John and Steve. "She has a big piece of the puzzle of why John is doing this to Steve and will have a hand in exposing it," Carlivati said. John will admit the truth to Steve in next week's episode of "Days of Our Lives."
DOOL Valentine's Day Episode
Hope and Rafe will escape to Smith Island for their romantic night. Eric (Greg Vaughan), on the other hand, will figure out that he and Jennifer (Melissa Reeves) have had a misunderstanding. He will ask Jennifer to give him another chance. Jennifer, however, is about to go out on a date with Henry (Andre Khabbazi).
Thursday is a big day for JJ (Casey Moss) and Lani (Sal Stowers). JJ will propose to Lani. Is she going to say yes considering she's been hiding from him the truth about the identity of the father of her baby? It looks like Lani will accept JJ's proposal as spoilers indicate that the two will celebrate their engagement on Friday with Eli and Gabi.
Meanwhile, Steve will be shocked when Billie shows up in his hospital room. Billie will save Steve's life on Friday. Don't miss "Days of Our Lives" every weekday on NBC.
© 2019 Korea Portal, All rights reserved. Do not reproduce without permission.