Victoria Beckham Shatters Fans' Dream of Spice Girls 2018 Reunion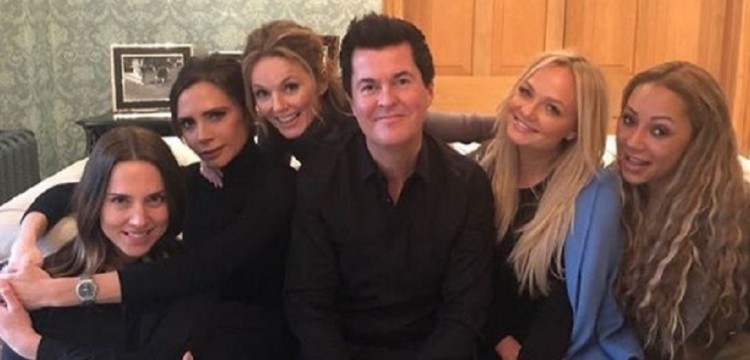 Victoria Beckham has confirmed that no reunion tour is happening for the Spice Girls this year thus many fans of the former British girl band were disappointed. However, some remain hopeful for a possible Spice Girls 2018 reunion.
Recently, all five members of the Spice Girls got together at Gerri Halliwell's house. Beckham shared on social media some photos of her with Halliwell, Emma Bunton, Melanie Brown, and Melanie Chisholm. This sparked new rumor about a possible reunion this year.
Posh Spice Debunks Rumor
Beckham, however, puts an end to the speculations and revealed that she is not going on a tour and neither her former bandmates. She admitted that her focus right now is her fashion business and not to go back singing with her friends. In an interview with Vogue magazine, Beckham admitted that she had a great lunch date with her former bandmates but that's about it.
"I'm not going on tour. The girls aren't going on tour," she said. "It was so great to see the girls. We had such a fun lunch ... We were just bouncing ideas around. Brainstorming ... But this is what I do," Beckham told the magazine as she looked at her autumn/winter 2018 collection line up at the New York Fashion Week.
She, however, did not totally discarded the possibility of a reunion in the future. "I think there's so much that the brand can do, and it's such a positive message for young kids. What does that look like in the future?" she said.
What's Holding Them Back?
The girls are tied up with family and career obligations at present. Beckham is busy with her clothing brand. In fact, she is one of the designers featured at the New York Fashion Week. She is also busy taking care of her four kids, not to mention being the wife of a famous soccer player, David Beckham.
As for the other members of Spice Girls, Bunton, also known as Baby Spice, has two children with longtime partner Jade Jones. She also appears as one of the judges in the new reality TV show, Boy Band, alongside Backstreet Boy Nick Carter, Rita Ora, and Grammy Award-winner Timbaland. Halliwell or Ginger Spice, on the other hand, is busy taking care of her growing family. She has two kids now.
Mel B., a.k.a. Scary Spice, is still holding a seat as a judge on America's Got Talent since 2013 alongside Simon Cowell, Heidi Klum, and Howie Mandel. She is also a mom to three daughters. Lastly, Mel C. or Sporty Spice, is taking care of her 9-year-old daughter. She also released her seventh album, Version of Me, in October 2016.
The Spice Girls rose to fame in the 90s. They have been known not only of their chart-topping hits but also for their fierce and unique personalities. The group disbanded in 2012. The last time Spice Girls were seen together on stage was on the premiere of Viva Forever musical in December 2012.
© 2019 Korea Portal, All rights reserved. Do not reproduce without permission.