Microsoft Surface Phone Update: Latest Evidence Confirms 'Foldable Phone' Is In Works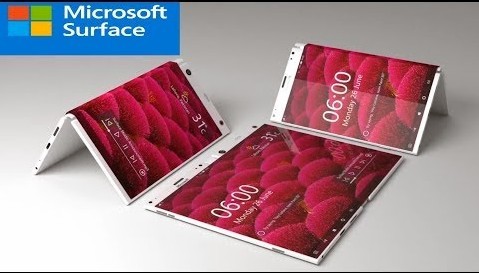 While the Microsoft Surface Phone is nothing beyond a myth at this time, the rumor mill is very much alive churning out details about its existence. The Redmond-based tech firm also moved away from smartphone hardware after the launch of its last flagship smartphones, Lumia 950 and the Lumia 950 XL. But it looks like the story is not over yet. As reported in the past, the handset is being designed to work as a portable laptop. It will also be foldable so that it shifts into tablet mode when it is fully open and phone mode when closed.
Found by the WinCentral , a patent seems to have given details on how the rumored 'foldable' Surface phone's camera may work. In one of the patents, it has been mentioned that the device will have the camera lens on one half of the device while the imaging module will be in the other half. Both will attach to each other with magnets when the device is switched from a tablet to a smartphone mode.
When the device is folded, the two components will attach to each other through a magnetic connection. The secondary module will be made invisible with a mechanical flap when the Microsoft Surface Phone goes into tablet mode.
Besides these patents, a Microsoft job listing has also pointed out on the fact that the company may include Qualcomm Snapdragon 845 processor in its upcoming smartphone. This was indicated in a job posting by ABAL Technologies, which is an HR provider with Microsoft, searching for those with testing experience on Qualcomm Snapdragon 835 and Snapdragon 845 processor. The listing is the test engineer/manufacturing engineer. The post also lists Xbox/smartphones as some of the devices that will be available for tests, as reported by Gadgets Now.
Lastly, a Windows tipster has found an app for Microsoft Whiteboard named Journal. The app includes some references like "left and right page" indicating the app may arrive at the rumored foldable Microsoft Surface device.
© 2019 Korea Portal, All rights reserved. Do not reproduce without permission.