BTS Fans Slammed YouTuber Who Called Kpop Group "Lesbian Pop Group"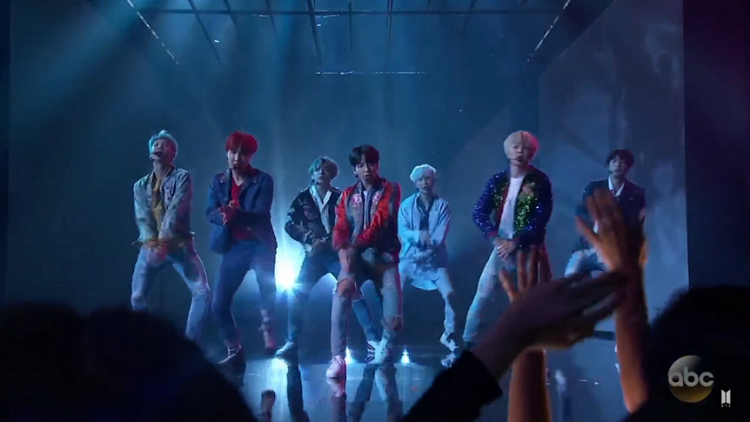 BTS fans were livid when a YouTuber went on a Twitter rant dissing the popular K-Pop band BTS in an extremely offensive manner. He has shot a series o tweets insulting the popular band after their debut performance at AMAs.
The drama began on November 20 during the 2017 American Music Awards when YouTuber Mark Dice took to social media to write: "Meet the Korean lesbian pop group BTS featured at the American Music Awards #AMAs last night." After his derogatory comments, fans inevitably called him out, he later added: "Jeez, I just wondered why girl group from South Korea was featured at the #AMAs and their fans just went nuts. I didn't even mention that their music sounds like dying rat stuck in a trap out by the dumpster."
After that BTS fans quickly jumped on the YouTuber to shut down his comments. One BTS fan warned, "I think u messed with the wrong fandom bro," while another wrote: "Look, if you just want attention from us, drop the mic and stop speaking."
However, Mark did not stop there. Instead of going in down, he started doubling down on his insults. "BTS stands for Band That Sucks," he wrote in another tweet. He also said BTS to publicly apologize for ruining the #AMAs last night?"
According to Teen Vogue, despite the insulting tweets from the Mark Dice, BTS fans did not let him have the last word. "Keep in mind not all attention is good attention," one BTS fan wrote. Another said: "You jealous because they're more relevant and talented than you?"
But among the quick retorts was a powerful sentiment expressed by a lot of fans: hate has no place within the BTS fandom. Another BTS fan wrote: "When it comes down to it @BTS_twt have Soo many lovely fans it makes me proud to say I'm a part of the army and also makes me proud of them because of how far they have come."
It's certainly not a good idea to mess with the BTS fandom. At the end of the day, positive energy and love definitely outweigh derogatory insults and hate.
© 2018 Korea Portal, All rights reserved. Do not reproduce without permission.