Apple's Foldable Phone Is In Works, Reveals Patent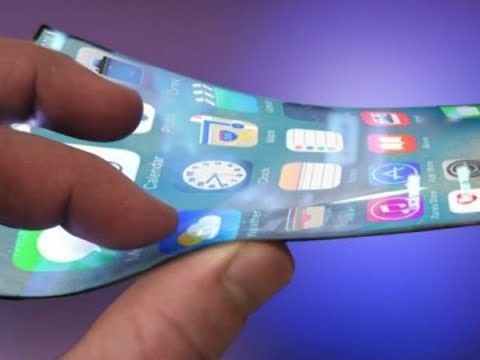 Apple has recently filed a patent for a foldable iPhone. The patent for blendable iPhone was filed with the US Patent & Trade Office and the handset is supposed to be in the works. The said patent describes a display, which can be 'opened and closed like a book'.
"An electronic device may have a flexible portion that allows the device to be folded. The device may have a flexible display. The flexible display may have a bending region that allows the display to bend along a bend axis when the device is folded," according to the patent application published by the US Patent and Trademark Office and noted by 9to5Mac.
At present, some smartphones, which feature OLED screens, are Apple's iPhone X, Samsung Galaxy S8, Samsung Galaxy S8+, Samsung Galaxy Note 8, OnePlus 5, LG V30, and Vivo X9s. The "Galaxy X", Samsung's foldable display phone is also rumored to make an appearance during the CES consumer technology show in January 2018.
The foldable iPhone's design looks like two iPhones switched together, but the patent notes that it will have a single sheet of a foldable display. The patent covers all types of OLED, displays, LCD, and microLED, as reported by Indian Express.
However, it should be noted that this isn't the first time we are hearing that Apple has plans to launch the foldable iPhone with. Last month, Korean news site The Bell had also reported that Apple planned to invest in an LG plant for a production of a foldable display.
LG is reportedly working on a phone with a flexible display. The South Korean company filed a patent in 2015 for a phone with a bendable display. Microsoft is also rumored to be secretly developing a 2-in-1 device that can be worked as a phone and a tablet. The Chinese company Oppo too has plans for a foldable phone with a rotating selfie camera.
© 2019 Korea Portal, All rights reserved. Do not reproduce without permission.