K-Pop Group BTS Sheds Impression On Americal Pop Culture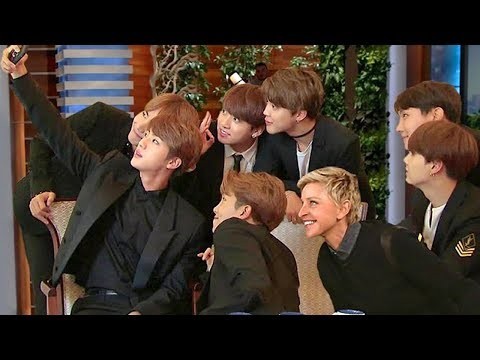 In 2012, K-pop made history since it finally made its way onto American music charts, represented by none other than solo artist PSY. Now the famous K-pop group BTS has left an amazing impression on the American pop culture.
PSY's "Gangnam Style" was a major hit from K-pop since the video has been viewed more than 2 billion times and remains the most watched video on YouTube for five years in a row. It was simple for Americans to enjoy "Gangnam Style" music because of the catchy tune and the over-the-top music video.
After PSY, in 2015, Korean boy group BIGBANG had five of their songs ranked on a list of the most viewed K-pop music videos in U.S. The Korean genre went through a lull in the West until recently when it made a huge comeback through none other than Korean boy group BTS.
BTS arrived at the Billboard award show's red carpet with hordes of fans of all races waiting behind the barricades, showing how global the group's fan base has become. The BTS boys group was surrounded by photographers and a variety of magazine outlets waiting to catch a glimpse of these young men nominated for Top Social Artist, as reported by SJ-R news.
This month, BTS has made their first American TV debut with their performance on the American Music Awards, where they made World Record for the world's most Twitter engagements for a music group, as reported by Huffington Post. The K-pop group BTS have also been confirmed to be appearing on The Late Late Show with James Corden, Jimmy Kimmel Live, and The Ellen DeGeneres Show.
BTS' recent album, "Love Yourself: Her" charted the Billboard 200 at No. 7, making once again record for K-pop as the only Korean group to reach the top 10 albums on the chart. Their single from the album, "DNA" started at No. 85 on the Billboard Hot 100 and had scaled to No. 67 by the next week.
BTS has some of the most notable names in Western music showing their support and collaboration with the group, such as The Chainsmokers, Zedd, Steve Aoki, Desiigner and Ansel Elgort. BTS' members are very good at maintaining the public's attention through the music industry.
© 2018 Korea Portal, All rights reserved. Do not reproduce without permission.