Samsung To Release Star Wars-Themed Galaxy Note 8
by
Sanjana
/ Nov 24, 2017 10:54 AM EST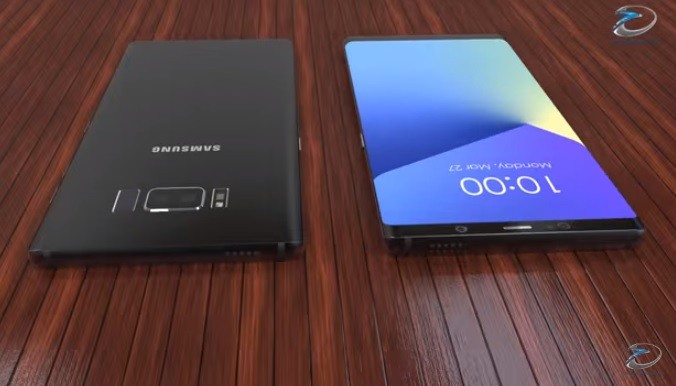 Samsung has already released themed smartphones in the past. South Koren tech giant has made several partnerships with superheroes and the Olympic players for trendy smartphone designs. However, this year there are lots of buzzes related to Star Wars, so Samsung wants to deliver a variation of one of their smartphones to cash in on that craze.
Several reports coming from China revealed the Samsung Galaxy Note 8 with Star Wars branding. It doesn't seem like they're severely changing the design, although, so this might just be a variant of the smartphone with custom wallpapers and ringtones. However, for a Star Wars diehard fan, it might still be worth getting.
On the more exact side of things, the event in China saw Samsung proclaim Bixby for the country, and they teased an AI-based user interface for what will maybe be the Galaxy S9. Samsung has done superhero-themed smartphones but with the latest Galaxy Note 8 it may branch out into space opera. The BB-8 bot had a cameo in promo materials focused on upcoming upgrades to the Bixby AI assistant, as reported by GSM Arena.
An AI-based UI is really kind of unclear, so it's a guess that'll actually mean for the Galaxy S9. Regardless of whether its software or hardware-based, it's probably the Samsung Galaxy Note 8's Star Wars makeover will be available near the theatrical release of Star Wars: The Last Jedi, which is scheduled for December 15, as reported by Mobile Syrup.
Last week another Star Wars-themed phone a OnePlus 5T was in the news. However, it seems like a popular choice for Samsung to make Star Wars theme Galaxy Note 8. If these devices really exist then they will make the debut sometime around the release of Star Wars: The Last Jedi.
© 2019 Korea Portal, All rights reserved. Do not reproduce without permission.