Cinnamon Can Burn Fat Lipids and Prevent Obesity Based on Latest Research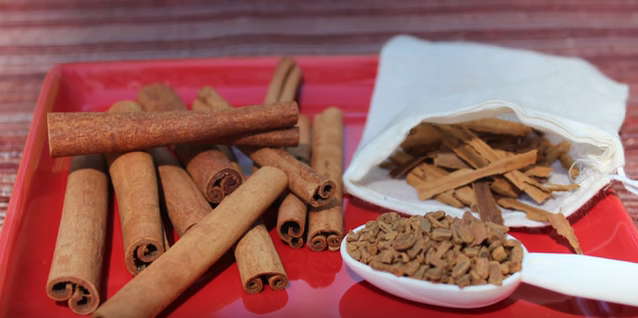 The holiday season is approaching fast just like how fats accumulate in the body. According to the latest research, cinnamon could help fat cells dissolve lipids.
Cinnamon contains an essential oil called Cinnamaldehyde that gives its distinct flavor and odor. Based on the previous studies of a group of Michigan researchers, the substance prevented mice from getting obese and in a hyperglycemic state. This experiment prompts the same team to do similar studies on human fat cells.
"It's only been relatively recently that energy surplus has become a problem. Throughout evolution, the opposite - energy deficiency - has been the problem. So any energy-consuming process usually turns off the moment the body doesn't need it," said Jun Wu who led the research.
The researchers collected human adipose stem cells from different donors of varying ages, weights, and nationalities. These adipose stem cells or ASCs might become fat cells if inside the body. The fat cells called adipocytes, reserve energy in the form of lipids and burn them during exercise, News Week reports.
The study suggests that the adipose stem cells in human and the fat cells of the mouse started to warm or undertake "thermogenesis" as it is called, after getting administered with cinnamaldehyde. The inclusion of the compound initiated the cells to undergo a metabolic process.
The heat that was generated helps in the adequate elimination of the lipids in the inflamed fat cells. Based on the results, the scientists confirmed that cinnamaldehyde possesses anti-obesity properties. This proved true when they experimented on mice. The conclusion was circulated in the "Metabolism" journal.
Because of the abundance of cinnamon, researchers perceive that the spice could make an alternate treatment for obesity if cinnamaldehyde could be transformed into a curative form. Aside from having the ability to dissolve fats, it has a wide use which ranges from food flavorings to perfumes and eco-friendly insecticide and fungicide, according to the Daily News.
© 2019 Korea Portal, All rights reserved. Do not reproduce without permission.