Baby Alert: New Mommy Julia Stiles Welcomes First Child With Preston J. Cook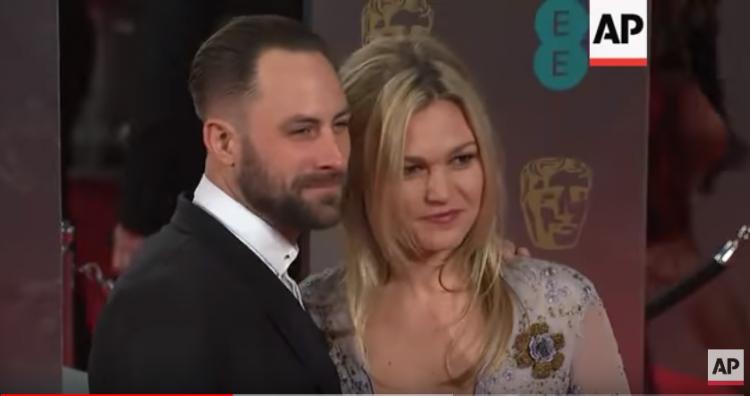 Actress Julia Stiles and husband, Preston Cook, introduced their first child to the world on October 20. Stiles revealed the news on Instagram, posting a photo of the little, sweet hand of baby Strummer Newcomb Cook.
On her Instagram post, Julia Stiles wrote, "Strummer Newcomb Cook, born October 20, 2017. Thanks and ever thanks to the extraordinary Doctors, Nurses and staff at Mount Sinai for helping bring this utter joy into our lives," the actress added a quote, "Hello, World!" After 24 hours, the photo accumulated 24,000 likes and more than 500 comments.
Aside from the cuteness and touching vibes of the photo, netizens pointed out the "unusual" name of baby Strummer. The internet went wild as the baffling name leaves a mystery that's waiting to be answered by Julia Stiles.
The 36-year old actress met Preston J. Cook on the set of the 2015 film, "Go With Me". According to ABC News, the couple fired up 2017 announcing their engagement on Instagram with a photo of her and Cook holding hands against a tropical sunset. The post also showed off their mesmerizing diamond engagement ring.
A post shared by Stiley Jay (@missjuliastiles) on Jan 4, 2016 at 9:39am PST
According to Mirror, the "10 Things I Hate About You" and "The Bourne Supremacy" star showed off her baby bump on social media on August 2. The actress shared a mirror selfie and added, "Alright, I couldn't resist."
In September, Stiles posted a wedding picture featuring her husband's hand feeling her baby bump. The caption of the Instagram post reads, "Who doesn't love a shotgun wedding?"
The new mommy, Julia Stiles, was greeted by fans all over the world. A variety of congratulatory message flooded her Instagram with a touch of confusion from fans regarding baby Strummer's mysterious name. In addition to being a mom, Julia Stiles will also be busy with her latest drama series, "Riviera" was renewed for a second season on November 21.
© 2018 Korea Portal, All rights reserved. Do not reproduce without permission.