South Korean Director Bong Joon Ho's Post-Apocalyptic Ice Age Movie 'Snowpiercer' To Become A TV Series In The U.S.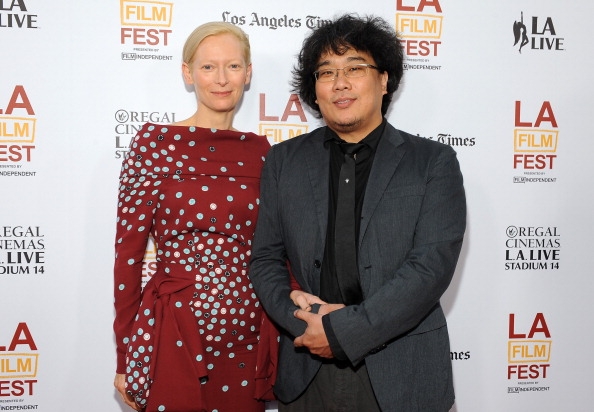 South Korea director Bong Joon Ho's 2013 dystopian sci-fi film "Snowpiercer" will be adapted into a U.S. television series under the auspices of Tomorrow Studios and with Josh Friedman ("War of the Worlds", "Sarah Connor Chronicles") poised to pen the script for the series.
According to The Hollywood Reporter, the series will be based on Bong Joon Hoon's first English-language production which starred Chris Evans and Tilda Swinton.
The movie is set in a post-apocalyptic Ice Age world where the surviving human species live in a high-speed train that journeys around the world. There is a great divide between social classes in the train, and Curtis, played by Chris Evans, leads a revolt to restore the balance of power.
The "Snowpiercer" movie was produced by South Korea's largest film studio CJ Entertainment & Media, and is based on Jean-Marc Rochette's French graphic novel "Le Transperceneige", Digital Trends noted Thursday.
During its release in June 2014, the movie grossed $86.8 million worldwide, surpassing the $40 million mark needed for the movie to break even, Korea Times noted Thursday.
For the U.S. telelvision remake, Bong and "Snowpiercer" co-producer Doohoo Choi are attached as executive producers together with Tomorrow Studios CEO Marty Adelstein and producing partner Becky Clements.
Renowned scriptwriter Josh Friedman will helm the story for the television series.
"I couldn't be more excited for the opportunity," Friedman told The Hollywood Reporter. "Marty and Becky are the perfect partners to help me bring this world to TV. I'm a huge fan of director Bong's films, especially Snowpiercer. It's great the way the best sci-fi is great - thoughtful, political, funny, scary and sly. And it's on a train. A big f-ing train. What more could you want?"
Meanwhile, Bong Joon Ho's work is currently seeing a high demand from the West. Cinema Blend reported Netflix has committed $30 million to fund his next movie "Okja".
© 2023 Korea Portal, All rights reserved. Do not reproduce without permission.