K-Pop Group BTS Talks About U.S. Debut Performance And Future Goals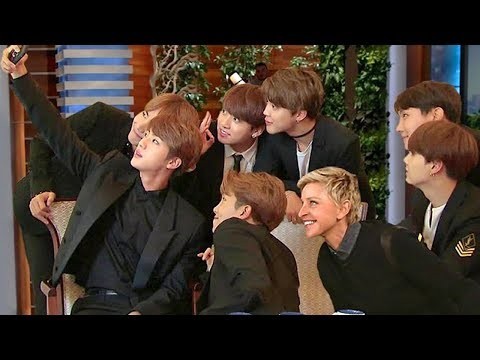 After making the history as the first K-pop group to perform at the American Music Awards (AMAs), BTS is on fire now. Even among a packed schedule, the idols gave thoughtful answers in an interview about their experience of debut performance at AMAs and their future goals.
As noted by Soompi, speaking about BTS's experience onstage at the AMAs, group member RM said, "It still doesn't feel real." J-Hope also opened up saying, "To actually be invited to the AMAs, it is an award show that I'd only ever seen through videos, and to perform there, with so many fans coming to see us and applaud us on, it was a really amazing experience. It was an honor."
RM has also revealed that the AMAs didn't treat them as a curious novelty from Asia, but they showed respect and treated as an important part of the show. There were 17 acts in the lineup, and BTS was the 16th to perform. RM said, "They put our performance right before Diana Ross [who was the final act], and we were introduced by the Chainsmokers, who are very popular in the United States. It was clear in many ways that they knew a lot about us and had prepared for our appearance for a long time," as reported by Chosun.
BTS' group members also revealed on which dances they each considered the hardest to perform. RM said "Danger," while V revealed that he couldn't choose just one song for this and told that "They're all hard."
Finally, each of the members talked their future goals. J-Hope said that he wanted to launch his mixtape, while Jungkook said that "I want to write a good song, and I also want to be good at foreign languages."
V reported wanting to try his hand at several different things like to show different charms and try different genres of acting. Another member from BTS, Suga has revealed that "My ultimate goal is that when I finally leave the music industry, I will 'leave while they're still applauding' [a Korean idiom that roughly translates to 'quit while you're on top']. Lastly, RM said with a smile, "I'd like to 'love myself.'"
© 2018 Korea Portal, All rights reserved. Do not reproduce without permission.