Amazon Echo Red Released To Support The Fight Against AIDS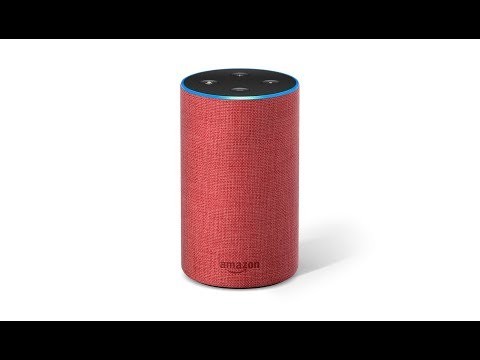 Amazon has released a new variant of the Echo in partnership with Red. This Product Red version dons the recognizable bright red shell to distinguish itself from the other colors in the range.
Other than the unique color, the RED Amazon Echo is identical to the regular version of Echo. The only difference is that for every RED Echo sold, Amazon will donate $10 to the charity. Ample of tech firms have come up with RED in the past to launch special versions of their products. Apple has famously unveiled numerous iPods and accessories over the years to support the charity, including a red Apple iPhone 7 previous this year, according to The Verge.
Amazon's Product Red is an initiative by RED to collaborate with brands to help support the fight against AIDS and carry it to more people's attention. Over the years, RED has worked with several brands, one of the most notable examples being Apple that partnership going for eleven years now, as reported by GSM Arena.
For Amazon's latest Echo RED, you can pre-order the item right now in the US, with a formal launch slated for December 6th. As an added bonus, the color red on the Amazon Echo surely makes the smart speaker pop out, particularly compared to the other available colors of brown, gray, and black.
As said earlier, Amazon is not the first major tech company to have teamed up with (RED). Apple also made rays when it released red versions of some of its products, including its iPhone 7 (Product) RED in March 2017.
Amazing Echo RED isn't as far-ranging as Apple's RED efforts that have included iPhones and currently range from low-cost cases and watch bands to pricey items like headphones. However, the potential is huge; Amazon is pitching this with one of its latest and most popular products.
© 2020 Korea Portal, All rights reserved. Do not reproduce without permission.