Block B's Zico Discusses His Marriage Plan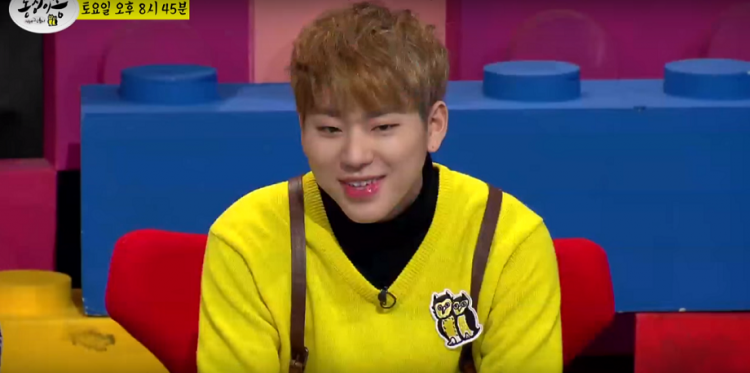 During the November 20th broadcast of SBS's 'Same Bed Different Dreams 2 - You Are My Destiny', Block B's leader Zico appeared as the first ever idol special MC, where he opened up about his marriage plan after being affected by the show. Right after he entered the set, the female casts immediately applauded happily and cheered on him. Seo Jang Hoon, who is also a part of the cast commented upon seeing the women's reaction, "With just your presence, Choo Ja Hyun, Jang Sin Young, and Kim Sook's facial expressions got brighter." MC Kim Gura quickly responded, "If it helps with Choo Ja Hyun's prenatal education, we will often invite idols," Soompi said.
During the show, Zico was asked a topic about marriage—since the show itself is a reality show about real-life married couples. The rapper answered honestly when the MCs asked him at what age he wanted to get married, saying that he hoped to end his single life in his mid or late 30s.
Later, Zico revealed how 'Same Bed Different Dreams - You Are My Destiny' had affected his thought on marriage as he talked about himself watching the show every time he came home after work and found it airing on TV. He continued sheepishly, saying that watching the program, where married couples showed their affections to each other in public made him wanting to get married as well. Zico also claimed that he thought 'Same Bed Different Dreams - You Are My Destiny' was a marriage promoting the program.
Meanwhile, Zico and the rest of Block B just had their comeback after eight months break, with their sixth mini album "Montage" that was released on November 7. The title track "Shall We Dance" was composed by Zico and Poptime, while the lyrics are written by Zico and second lead rapper Park Kyung. The song is an upbeat dance track that has a Latin vibe to it.
© 2018 Korea Portal, All rights reserved. Do not reproduce without permission.