Apple to equip iMac Pro with A10 Fusion chip to function 'Hey Siri'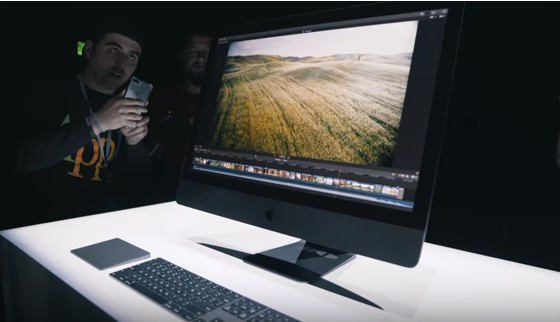 It is confirmed that the hands-free Siri voice will soon be available to Apple's iMac Pro. Apple is going to use ARM chips built inside iMacs to deliver features.
American economist Jonathan Levin probed through the BridgeOS code which will work with the iMac Pro. It also seems that Apple would utilize an A10 Fusion chip, which is an abridged version of its co-processor like what iPhone 7 uses.
A10 Fusion chip contains four cores and two high-performing cores making it a total of six cores, which are devised to run 40 percent faster compared to the A9 chip equipped with the iPhone 6S. Apple's Senior Vice President of Worldwide Marketing Phil Shiller disclosed that the A10 Fusion chip is 120 times much faster than an original iPhone.
According to Irish programmer Steven Troughton-Smith, the A10 Fusion chip manifests the booting of macOS along with its security processes. This includes the operation of how the firmware passes to the central Xeon processor as well as executing media copy protection, Engadget reports.
"Looks like the iMac Pro's ARM coprocessor is arm64. Seems to handle the macOS boot & security process, as expected; iMac Pro lets Apple experiment with tighter control without the rest of the userbase freaking out," Troughton-Smith said.
Trusted Reviews reports that an A10 Fusion chip, which is considered to be an always-running chip, will be the primary A-series chip that is getting inside a Mac. This idea might be the answer on how to capacitate the "Hey Siri" voice function.
By definition, the recommendations do not convey that neither macOS nor the iMac is going to be more definitive than before. The real capacity of an A10 Fusion chip will not be fully distinguished until the shipment of iMacPro, which is anticipated to arrive before the end of 2017.
Apple is integrating its mobile experience into the computer system although just for the sake of power saving and processing. The smartphone company sees that Apple iMac Pro could be a perfect device to test the functionality of an A10 Fusion chip and "Hey Siri".
© 2020 Korea Portal, All rights reserved. Do not reproduce without permission.