Fatty Liver Disease: Causes and Prevention, What to Eat and Avoid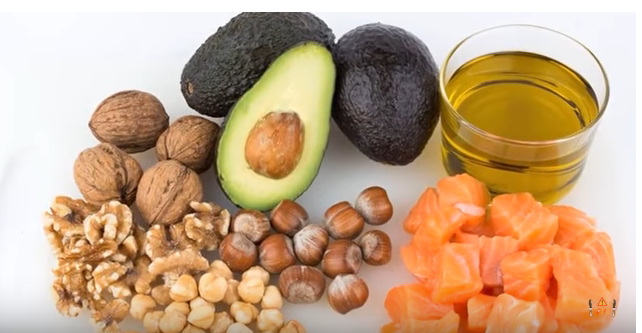 Fat is stored in almost every part of the body and is utilized to provide stamina and protection. The liver partly consists of fat and if the fat content exceeded more than it can carry, that is when fatty liver diseases such as fibrosis, cirrhosis or even liver cancer start to develop.
Fatty liver disease comes in two types: alcoholic-related and non-alcoholic fatty liver disease. As the name implies, alcoholic-related liver disease (ARLD) is caused by drinking too much alcohol. Severely damaged liver under this type shows symptoms of sickness, weight loss, and jaundice to name a few.
On the other hand, non-alcoholic fatty liver disease (NAFLD) pertains to an extent of conditions generated by fat built-up in the liver. This type of liver disease is common in obese or overweight people.
As the fatty liver disease starts damaging the liver, the vital organ will soon have difficulties eliminating the harmful toxins in the body. The disease also suppresses the production of bile for the digestive system which is crucial for the absorption of fats along with the fat-soluble vitamins in the small intestine.
Dealing with fatty liver diseases includes the changes in the lifestyle such as diet and regular exercise. In some cases, people who are already suffering from the disease should visit a doctor for further medication, according to Medical News Today.
Eating the right kinds of food could alleviate the pain, swelling, and discomfort brought by the symptoms of a fatty liver disease. Some people prefer to eat a plant-based diet rich in fiber, protein, and foods consisting of complex carbohydrates for sustained energy.
Garlic powder supplements, for example, have been discovered to help decrease fat and body weight in people who suffer from a fatty liver disease. It is suggested to consume fresh garlic instead to make the most out of the miracle bulb.
Based on the latest study, Omega-3 fatty acids maintain the liver fat level, likewise, the HDL cholesterol levels in people who developed fatty liver diseases. Foods rich in this type of essential fatty acids include walnuts, sardines, flaxseed, and salmon.
Perk up your mornings with a great cup of coffee along with its health benefits for the liver. Annals of Hepatology claims that coffee contains anti-oxidant called chlorogenic acid that lessens hypertension and cholesterol.
Avocados are loaded with essential fatty acids aside from containing soluble fiber and nutrients that can soothe inflammation. The glorious fruit can help the body decrease its oxidative and blood sugar stress.
If there are foods that we need to eat to prevent or lessen the risks of developing fatty liver acids, there are also foods and beverages that we need to avoid. These foods and beverages include sugar, alcohol, soda, artificial trans fats and high glycemic carbohydrates, as reported by Liver Support.
As many doctors and dietitians say, "Watch what you eat" to not develop other diseases aside from fatty liver disease. This, in turn, will also prevent a complication which could give other diseases an opportunity to develop and may lead to death.
© 2019 Korea Portal, All rights reserved. Do not reproduce without permission.